Last week the Government announced the exact impact that its Defence cuts would have on the army, which battalions would be scrapped and which would be merged, and the role that the reserves would have in the future. We were told that this would all work towards establishing a modern, dynamic and sustainable army. What we've got, however, is an army which has been shaped predominantly by this Government's desire to make short-term savings, not long-term national security interests.
As Labour MP and former officer in the Parachute Regiment, Dan Jarvis, wrote in The Guardian last week, this Government is trying to do Defence and security on the cheap. These reductions in the size of the army — from 102,000 to 82,000 — are the product of the Government's Strategic Defence and Security Review (SDSR), which quickly unravelled and was built on the Treasury's desire for fast cuts.
The only way to make quick savings in the Defence budget is either by creating self-made capability gaps or by making sharp reductions in personnel. This Government has done both, and it has meant that we will soon have an army which is cut to the bone, and which could potentially find it very difficult to meet unknown future threats.
Labour is quite clear that there does need to be significant reform of the armed forces, and we have gone on record to detail some of the cuts to the equipment programme we would be making if we were in Office. This Government, however, is cutting personnel too far and too fast, leaving the British army at its smallest size since 1750.
The Government said that regiments which had the most trouble recruiting would be the most vulnerable to being abolished. However, the 2nd Royal Fusiliers is just 9 short of full strength (523 of 532), therefore having a comparatively strong recruitment record. Brigadier Paterson – the honorary Colonel of the Regiment of Fusiliers – said recently that abolishing the Fusiliers will not "best serve" the armed forces and "cannot be presented as the best or most sensible military option".
The fact that the Government delayed making an announcement out of its own self-interest will hardly have helped their cause either, waiting until after Armed Forces Day so as to save some of their own embarrassment. Ministers' treatment of this situation has been shambolic, increasing anxiety when servicemen and women have sought reassurance. Leaks and rumours have needlessly caused the armed forces stress at a time when morale is already in freefall. Servicemen and women deserve better from a Government which has prioritised austerity over security, and has failed to do the right thing by armed forces personnel.
The army has lost at least 6 of its most senior officers because of the pending cuts over recent months. Those to have left include Major Gen Jonathan Shaw, Patrick Marriott, Mungo Melvin, Andrew Gregory, Lamont Kirkland and Gen Sir John McColl. We need to understand the military and strategic reasoning behind Ministers' decisions to cut these battalions, which many high ranking figures in the military seem to disagree with. Even the Chief of the Defence Staff, Sir Peter Wall, has recently expressed his own 'shock' at the scale and depth of the cuts to the army.
Last week we lost the 2nd Battalion the Royal Fusiliers, 2nd Battalion the Yorkshire Regiment, 3rd Battalion the Mercian Regiment and 2nd Battalion the Royal Welsh. We shouldn't underestimate how painful it will be for those regiments to lose their titles given their illustrious histories.
We should also not forget the flimsy nature of the Government's justification for making these deep cuts. We are told that Ministers inherited a '£38 billion black hole' from the previous Government. That figure, however, has never been substantiated and the Defence Select Committee has said it 'cannot be verified'. Until it has been, the abolition of these regiments will be seen as a political choice, not a fiscal necessity. To paraphrase Ed Balls' words from last week (albeit on a very different subject), Ministers should either put up or shut up.
Hammond said that it will be reservists who will fill in many of the gaps created by this dramatic reduction in troop numbers, and that the size of the TA will increase from 15,000 to 30,000 by 2020. On this subject, however, Philip Hammond's statement raised far more questions than it answered. We do not know about what proportion of an enduring operation the reserves would constitute, whether they would form stand-alone units or be integrated, and whether a new training regime would be adapted alongside their new role?
A greater reliance on the reserves also demands much greater co-operation of British employers, and all the Secretary of State was able to say was that the MoD would launch a consultation on the subject. Why is this consultation being launched after the policy has been announced, rather than before? Even Hammond himself admitted that this was a 'risk' on Newsnight, and it certainly appears as though MoD Ministers are making up the more detailed aspects of its own policy on the hoof.
Recent decisions made by the Government will shape our ability to meet future strategic threats for years and years to come. But they have been made on the basis of making short-term savings over the next 12 to 18 months.
Kevan Jones is the Labour MP for North Durham
More from LabourList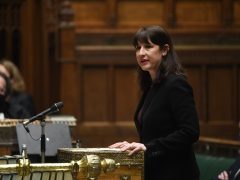 News
Labour has urged the government to close a "major tax loophole" in the windfall tax ahead of a…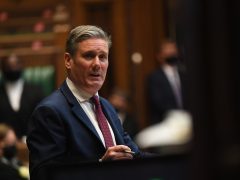 News
The Labour Party is preparing to make several significant policy interventions on the economy to combat the rapidly…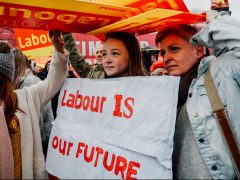 Comment
This summer marks the rebirth of a national Labour students organisation. Its predecessor, marred by factionalism and disagreement,…