A few weeks ago at their conference, GMB General Secretary Paul Kenny stated that:
"I know that at this very moment a resolution is written and will be delivered to the Labour Party shortly. It is a rule amendment which will go before this year's Conference for next year which, effectively, will outlaw Progress as part of the Labour Party."
That led to a predictable debate/row – much of which took place on LabourList. Yet whilst many presumed that the motion would come from the GMB, Kenny didn't say that – and it hasn't, it has come instead from ASLEF. The motion reads:
ASLEF Constitutional Amendment
June 2012
Delete rule 5.B, insert:
B. Political organisations not affiliated or associated under a national agreement with the party, but whom engage in internal activity, shall be required to:
i. Notify the national party of all legally reportable donations received.
ii. Transfer 50% of all donations received beyond the first £25,000 per annum to the national Labour Party.
C. Incorporated organisations that engage in internal activity shall be required to provide upon request all legal, constitutional, and financial documentation to the National Executive Committee to ensure that they meet acceptable standards of democracy, governance and transparency. These organisations are expected to abide by the authority of the NEC in such matters.
D. The NEC shall be responsible for the interpretation, implementation, and enforcement of these rules.
There are numerous potential outcomes from this motion. Firstly, it is unclear how many of Labour's affiliated unions are backing this motion. The number of unions that back this will have a significant impact on whether or not this is likely to pass. The role of the CAC (Conference Arrangement's Committee) in determining the validity of the motion could also be crucial – and the CAC has several prominent Progress members currently sitting on it.
If it does pass, there will no doubt be debates about how exactly the text can be interpreted, especially with what amounts to "Political organisations not affiliated or associated under a national agreement with the party" – and to what extent the party can have a say over organisations that are not affiliated or associated.
Perhaps when i said last week that there would be "peace with honour", I may have spoken too soon. This issue looks likely to rumble on through conference after all.
More from LabourList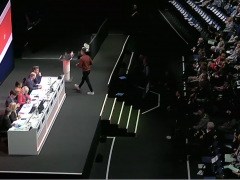 News
Labour conference has passed motions expressing support for an increase in funding for defence manufacturing to ensure that…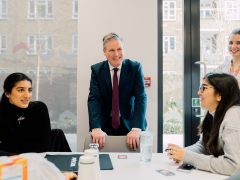 Comment
What a difference year makes. After delivering an optimistic vision for green, technology led growth in Brighton last…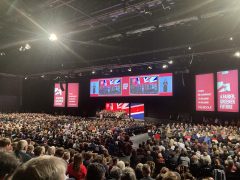 Comment
The mood in the conference hall this afternoon was markedly different to 2021, when Keir Starmer was heckled…