"In our professional opinion…fires, fire deaths and fire related injuries will begin to rise."
 That's a quote from a report by the Association of Metropolitan Fire & Rescue Authorities (AMFRA), who are in Parliament today attending a CLG select committee enquiry on fire and rescue funding.
Between 2013 and 2015, if the government cuts funding to the Metropolitan Fire & Rescue Services (Mets) at the same level as in 2011-12 (equating to cuts of 27%), then Greater Manchester, Merseyside, South Yorkshire, Tyne and Wear, West Yorkshire and the West Midlands will lose:
–        more than 2600 firefighters
–        over 700 fire service support staff
–        more than 100 fire engines (that's a loss of 35.9% of existing capacity)
–        31 fire stations.
Notice anything about those six areas? Maybe this quote from a DCLG research paper will prompt you:
 "There are great (four-fold) differences in the rate of dwelling fire/casualty arising from differences in socio-demographic factors such as deprivation, disability, being single and unemployment."
 Leaving aside 'being single' as a risk factor (and how am I meant to get the cats out safely if the candles around my Alan Rickman shrine set my flat on fire? That's what I'd like to know), what that effectively means is something you probably already knew – you're much more likely to die in a fire if you're poor. On top of all the other ways you're more likely to die.
And you're much more likely to be poor if you live in any of those six areas above, outside London. Yet the first phase of government cuts saw the Metropolitan authorities disproportionately cut compared to the rest of the fire and rescue service – most at double the national average.
If you're thinking "Ah, but those are Labour areas – the coalition are just recouping some of the wasteful billions the last government chucked up north" then a) do sod off back to ConHome and b) you're wrong. All Met Fire Authorities received less than the national average increase in cash terms (13.7%) over the period 2005/6-2010/11.
Similarly, it's also a myth, certainly when it comes to fire authorities, that the spend per head in Metropolitan and urban areas is much higher than in the shires. When looking at overall Revenue Spending Power (RSP) per head, Mets received only marginally more funding than the average Shire – in 2011/12, for example, the West Midlands, Greater Manchester and South Yorkshire authorities received the same RSP as Devon and Somerset – less than either Bedfordshire and Shropshire.
This is despite the fact that, what with the Mets being both more deprived and more built-up, they deal with higher numbers of incidents than the Shires do – looking at RSP per fire reveals that the Mets receive half as much funding as London per incident.
What's more, these authorities have already been making significant spending reductions. They've all reduced their senior management teams, instituted long-term recruitment freezes, introduced smaller, cheaper fire engines for low-risk rescues, and put enormous effort into fire prevention. As the AMFRA report says:
 "We have so far managed to limit the impact on public safety, but there is now no more fat left to trim, and we will soon be cutting into muscle and bone."
The Met chiefs are in Parliament today, not to ask for no cuts, but for a flat rate cut to all fire and rescue services. In other words, they're requesting that the funding for fire services serving the poorest – and thus most flammable – areas of the country is not cut by more than the funding for the richest areas. This is what it's come to. The services that thousands of us will rely on, should we ever need pulling from a half-crushed car, out of an icy canal or from beneath a flaming Alan Rickman effigy, will be counting it as a victory if they only have to cut 1652 firefighter posts.
I've been thinking about the pros and cons of a Mayor for Greater Manchester. I've got every confidence that our fire chief and the Chair of our Fire Authority are putting our case forward in Westminster – but with a Mayor we could send a political representative with a constituency of 2.6 million. I'm chalking this up to the 'pro' column.
More from LabourList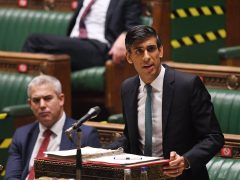 News
Rachel Reeves has declared that the resignation of Lord Agnew, over what the anti-fraud minister described as the…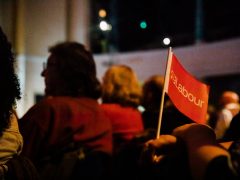 News
Martin Forde QC has sent a letter to members of Labour's ruling body today telling them that his…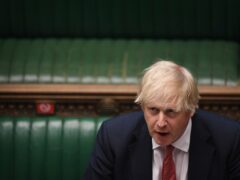 News
Boris Johnson has been warned that his government's planned increase in National Insurance contributions, which is set to…