Reflecting on Margaret Hodge's comments about the expectations for HS2 helped coalesce a few thoughts.
Last week I had my first pitch on Skype and my third webinar.  For some that will indicate I'm a bit dated or a late adopter of technology; others may still be wondering what Skype or a webinar actually are.
While both were  a little weird at times and sometimes suffered technical hitches, both saved me time, perhaps half a day between them, and of course no travel cost (typically much higher than web costs). Given other participants were based in over 50 different locations across the UK the time and travel savings will have been sizeable.
Listening to and working with people engaged in the Knowledge Transfer Networks (KTNs), the Technology Strategy Board, and innovators personal transport, and wider sustainability you start to hear ideas, issues and emerging trends that will have a big impact on how we see connectivity in the future.
The number of young people who hold a driving licence is falling, down to under 40% compared to over 50% in the mid 1990's;  while there are economic reasons there are also social media reasons, younger people are connecting and keeping in touch increasingly through the web.  Some car manufacturers think the trend significant enough to rethink how they will sell cars to the coming generation.
Some bigger multinationals already have robust video conferencing facilities, as do some government departments – I recall the DfEE link to Moorfoot,Sheffield. Even more interesting will be the rise of 3D printing which will allow people to produce things in their homes or at local 'printing hubs'. Who'll need the post and its road and rail infrastructure for widgets, parts and knick-knacks when you can download and print them at home?
So what does that mean?  Strategically it means decisions made by DfT (Department for Transport) will be becoming increasingly flawed, because they are considered in the context of moving things and people about, rather than connecting people, ideas, and places.  These matter within the UK and of course our connections with the world.
It might mean DfT needs re-purposing to include a proper awareness if not some responsibility for connectivity and high speed broadband.  That would deploy their talents in understanding flows of people and material and in infrastructure with our national need to have a massive integrated upgrade in our broadband capability.
If we did that how then would we view the trade-offs of benefit and cost for High Speed Two, if we expected many more people to use the web for meetings, for communication and connectivity without the need to be present in person – at the very least that would change any expectations or predications of demand for moving about  . . . . . And surely change the nature of at least some of the transport infrastructure we should build for a Britain fit for the 2030's and beyond.
Of course the questions of connectivity apply globally as well as nationally, what would high speed broadband do for video conferencing with businesses in the BRICs.  At the very least it would change our expectations of future airport capacity.
It's time to deliver super fast broadband, and leave HS2 in the sidings.
More from LabourList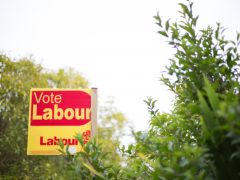 Comment
"It would be me being dishonest if I said we expected to lose," Harrow councillor David Perry tells…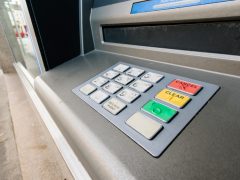 Comment
As bank branches across the country close and shops increasingly turn to contactless payments, the debate over access…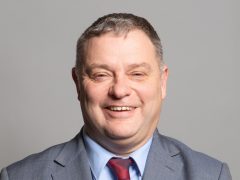 News
Mike Amesbury has quit Keir Starmer's frontbench team, telling the Labour leader that he would be resigning his…