Today, Ed Miliband visited Walthamstow as part of his Real Change to Win tour to see how Labour and Movement for Change activists are working within local communities to take practical action on the issue of "legal loansharking".
As a Community Organiser at Movement for Change, I've worked with local activists across the country to run listening campaigns which identify issues of real concern in their communities. Time and again, the misery associated with high-cost credit, debt and related poverty have been raised with us. We've heard testimony as to the devastation that spiralling debt can cause to individuals and families, from areas as diverse as north London and Lancashire. Movement for Change activists have also begun 'mapping' their High Streets, identifying where these companies are operating and working to highlight any infringements of existing regulations.
The lack of regulation of the high-cost credit market is one important factor which allows this problem to spread. Led by Stella Creasy MP, Labour activists and councillors have been calling on the Government to introduce caps on the cost of credit, to ensure we have comparable protections to those already well-established in many other countries. But there are other steps that we can take, by acting collectively at a local level. Several Labour and Co-Operative councillors are exploring innovative ways to prevent the further spread of legal loanshark companies in their wards. Meanwhile Movement for Change activists are working to build support for local alternative providers such as Credit Unions, and organising Action Days to strengthen relationships between local community institutions and debt-advice bodies. In Wembley, we're even putting pressure on the F.A. to show leadership in tackling the spread of advertising by these high-cost credit companies, as part of a wider "Show Wonga the Red Card" action.
Today's community event was attended by dozens of residents from across London, who share a passion for action rather than words to tackle this problem. Stella Creasy unveiled a summer Campaign Pack, which includes a training offer from Movement for Change. Using the practical tools of Community Organising, over the coming year we will support and develop local activists across the country, starting with the Co-Operative Party's Summerfest next weekend. For more details, visit our website and get in touch.
Kathryn Perera is Chief Executive of Movement for Change and a member of the Labour Women's Network national executive.
More from LabourList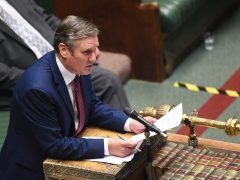 Comment
Below is the full text of the speech given by Labour leader Keir Starmer in response to the…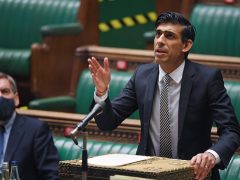 News
Keir Starmer has criticised the Budget today, saying it "barely mentioned inequality let alone tried to address it",…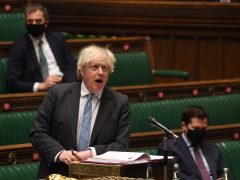 Comment
Keir Starmer and Boris Johnson faced off this afternoon ahead of the Budget. With the economic statement overshadowing…