This afternoon Labour whip and Sedgefield MP Phil Wilson held an event in Parliament to unveil his pamphlet "All the pits have closed". It has already had something of a rough ride. The Independent on Sunday – wrongly – accused Wilson of calling for a "break with the trade unions ". Understandably this got the backs up of some in Labour's affiliated unions. A "Blairite" was trying to "cut the link". And even more symbolically, this "Blairite" was Blair's successor.
The imagery might have been evocative, but it was false. The pamphlet that Wilson has penned is far more complex – and much more promising for the union movement – than that. As one Labour source told me this afternoon, there has been "a lot of over interpretation" of what Phil actually wrote. Quite.
Having read the 32 page piece today, it is clear that Wilson is not content with Labour's relationship with the unions as it currently stands, but so, it must be said, are the unions. Only last week Unite's Steve Hart argued that they "became spectators" under New Labour. But one somewhat inelegant phrasing has got Wilson in hot water with some:
"The trade union movement gave birth to the Labour Party. After one hundred years, it's now time to allow the child to move on"
But to focus on this clumsy phraseology is to ignore what is a far more interesting case for reform. Wilson argues that Labour should develop a relationship with individual trade unionists, as part of Labour becoming a mass membership party. This is not only in line with the aims of many unions (and shares similarities with Unite's political strategy), it's also something I've thought necessary for some time. Labour must become a million member party – so why not start with the millions of affiliated union members?
Similarly, Wilson laments that "reform of the Labour Partystopped on May 2 1997". Whilst its unclear whether my kind of party reform and Phil's are the same, it is good to see that across the party reforming how we work as a party is back on the agenda. Modernisation and party reform do not have to be shorthand for a diminishing role for the trade unions and union members – I'd argue that any meaningful modernisation must embrace union members more.
That's not to say there aren't some flawed arguments in "All the pits have closed". Undoubtedly there are. Claiming that Labour and the unions are guilty of "ignoring the 85% of private sector employees not in a union" is a straw man. The unions are desperate to reach out into the private sector, and are doing so. The GMB for example recently signed a major agreement with ASDA, and private sector union density is actually growing. By gaining a foothold in the precarious, modern service industries (like call centres) where the unions are needed most the union movement can move forwards and stay relevant. No one knows that more than the trade unions, it is a constant refrain at every union event I go to.
But to focus on inelegant language and straw man arguments is as unfair to Wilson as the Independent on Sunday's reporting of his pamphlet was. In the round this is a passionate piece of work informed by and rooted in the history of Trimdon in his constituency. It seeks to open up the debate on Labour's relationship with the unions in a new way. It is not perfect, and I don't agree with all of it, but it is surely a debate worth having.
The question for Labour that "All the pits have closed" and the early reaction to it really asks us is – can we have a debate about Labour and the unions that is based on respect and a mutual desire for improvement? Or are we condemned to descend time and time again into polarisation, factionalism and distrust? On Saturday I sat on a panel with representatives of Progress and Unite. They applauded many of each others points. But it's more exciting for the media to talk of feuds and purges, and fanciful talk of cutting the link.
Jon Cruddas, Labour's new policy chief, is attending this evening's pamphlet launch. He argues that it isn't an endorsement, but instead that he is seeking out interesting ideas from all wings of the party. He's also telling people that what he wants is "unity but not uniformity". He's right to do so. We only win when we're united, but we only win when we are vital enough to debate our ideas and to believe that our ideas matter.
You may not agree with Phil Wilson's pamphlet, but you should read it.
More from LabourList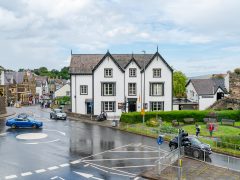 Comment
The recently announced co-operation agreement between Welsh Labour and Plaid Cymru offers much hope. The deal will see the…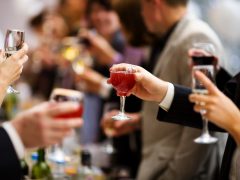 News
Jonathan Reynolds, Labour's new Shadow Business and Industrial Strategy Secretary, has urged people not to "pre-emptively" cancel their…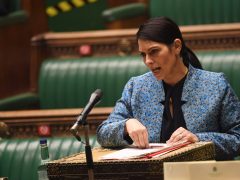 News
Yvette Cooper has resigned as chair of the home affairs committee following her appointment to the opposition frontbench…