It has just been announced that the verdict in the Pussy Riot trial will be given on 17th August at 3pm. I was in Moscow on Monday and Tuesday for the closing stages of the court case against them, although I missed the women giving their final, final statements in court earlier today (as opposed to the final statements they gave on Tuesday – the Russian legal system is quite bewildering for an outside observer!).
The court case lasted only 8 days, but international attention has grown massively over that time. The case was originally seen as something trivial, just three young women pulling a silly stunt in a Moscow cathedral, which got them into hot water. It took a while for people to realise not just that the women were facing a possible 7 year jail sentence, but many now argue that the case also throws into the spotlight many things about Putin's Russia. It's about the right to protest and the authorities' tolerance of freedom of speech, assembly and expression. It's about the role of the Orthodox Church in modern-day Russia. It's about feminism – described by one of the victims' lawyers in court as "a mortal sin". And it's about the extent to which a society accepts those who don't conform to its norms. (The victims' lawyers, by the way, are there to represent the nine people who say they were insulted or traumatised by witnessing the performance – they seemed to be taking a lead in presenting the case against the women, rather than the official prosecutor.
Russia has a grand tradition of surrealism in its art and literature. I read Gogol's The Nose as a young student, which is about how a civil servant's nose detaches itself from his body, dresses up in his greatcoat and ends up assuming his role in society. It's a satire, but deliberately absurd – and the same could be said of Pussy Riot. They were very serious about what they were saying, but chose to do it by dressing up in bright clothes and balaclavas, giving themselves a silly name, and having a bit of fun at the same time. It's only now, as the court case concludes, that many are seeing past the silliness and realising that these young women are bright, articulate and are saying things that deserve a response.
Much has been written elsewhere about the flaws in the trial process and the fact that THE charges brought against the women – "hooliganism" and "religious hatred" under ancient ecclesiastical laws – weren't the charges that should have been brought, if any. Inevitably international attention has grown as the celebrities have stepped in. The activists I met with yesterday were busy exchanging texts about whether Pussy Riot would go on stage with Madonna at her concert in Moscow last night. (Not the imprisoned three; Pussy Riot is a loose collective of women, and if you don a balaclava and take part in a Pussy Riot protest, that's it, you're a member). As it happens, Madonna donned a balaclava for Like a Virgin.
Some might decry the involvement of celebrities, but it's actually hugely important. There was a massive crowd at the Olympic stadium in Moscow for Madonna, and when she turned round and had Pussy Riot scrawled on her back, the crowd went wild – making it hard for any politician to ignore.
We will wait to see what the verdict will be on August 17th, but I think Russia now realises the eyes on the world are upon it.
More from LabourList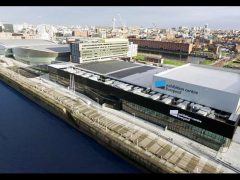 Uncategorized
Help us help you at conference Labour conference is just around the corner, and the LabourList team are…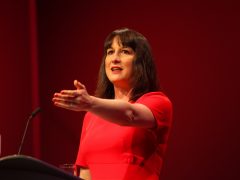 Comment
On August 25th, Colne Valley Constituency Labour Party agreed to send the following motion forward to national conference:…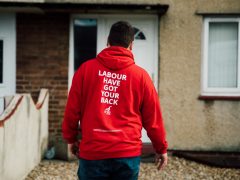 Comment
At a time when technology is transforming every aspect of our lives, politics turns out to be no…