It's been almost three years since I last posted on LabourList and it was always going to take something that truly incensed me before I considered writing a new post. Today I found such an impetus.
One of the biggest talking points of Tuesday's Cabinet reshuffle was the move of Jeremy Hunt from DCMS to Health. This move was criticised not just for his performance in his previous role, but also for his backing of Homeopathy as a legitimate treatment modality. Given some of the other rather ludicrous appointments this simply appeared to be consistent with an out of touch government. What was a rather unpleasant and unexpected surprise however was that the Socialist Health Association (SHA) appear to have come out in support of Jeremy Hunt's views.
On a facebook post yesterday the Official SHA account stated "Homeopathy does no harm and its cheap. NHS wastes money in much worse ways".
I could spend this entire Blog post debunking and refuting the claims of homeopathy but this has already been done. From those commentating in both right and left wing publications there is a general consensus that Homeopathy can be harmful and detrimental to a patients care. I was pleased to see that there are already many replies contesting this, but this remains a problem for those of us in the party. Not a single Labour Party Conference goes by without someone suggesting to me that a rival healthcare group should be set up. However the SHA remains the only Healthcare interest group affiliated to the Labour Party and as such it's membership could be portrayed as reflecting the feelings and opinions of the party as a whole and its attitudes on healthcare in particular.
I believe it is therefore important that the SHA comes out today and clarifies the following:
Is it official SHA policy to support Homeopathy?
If not, was this posted by an individual reflecting their own views and not the organisations?
What is the official SHA position on Homeopathy?
If it is official SHA policy to support Homeopathy, can they supply evidence of systematic reviews of published trials that support their stance?
If it is official SHA policy to support Homeopathy without an evidence base then we should begin to think quite seriously about their affiliated status.
It's bad enough to have a Conservative Secretary of State for Health that supports an utterly farcical and unsubstantiated form of treatment for patients but we are in no position to hold him to account unless our own Labour family is united. To have our own affiliated organisations support this position requires an immediate and decisive response, so that this issue does not distract us from our fight to ensure that we have a world class National Health Service.
More from LabourList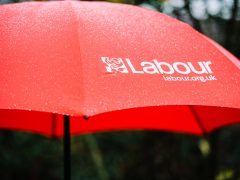 News
The Labour Party has revealed that its membership fell by more than 90,000 in 2021 with a loss…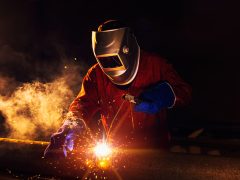 News
The UK government is failing to keep up with its European counterparts in efforts to decarbonise the steel…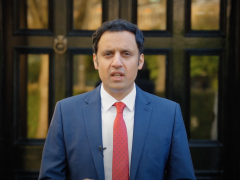 News
Anas Sarwar has called for emergency legislation to be put forward in the Scottish parliament in response to…