Yesterday Ed Miliband rolled out a new buzzword yesterday – predistribution – in his interview with the New Statesman. Within a few hours all budding Ed Milibandistas around Westminster and beyond were beginning to grapple with the term. By early evening they were using it as if it had always been part of their political lexicon. By last night I had already heard two people utter the phrase "Of course we should be focussed on predistribution". And they say that leader's can't make the political weather anymore. Today he'll seek to redouble that weather making with a speech at Policy Network, followed by a Q&A with Ed Balls. (Both men have laughed off rumours of a row between them, this is their change to publicly prove it.)
Of course predistribution isn't new, and Miliband isn;t the first to have used it. Rachel Reeves wrote about it in her chapter for the recent Fabian pamphlet "The Shape of Things to Come" (which is a veritable who's who of Ed Milibanism), and it was coined by the Yale professor Jacob Hacker. The reason it's of interest to Miliband though is that it ties together many of the these he has been focussing on since his leadership bid in 2010 – h0w can Labour make work pay, how can work be made more fulfilling, how does Labour improve the lives of people when, to coin a phrase, there's "no money left"?
Predistribution – essentially, a fairer distribution of wealth before taxation, rather than after – seems to be the answer, and an encapsulation of much of Miliband's thinking – especially the move to a "living" wage. It has real appeal as a way to make businesses part of the solution for a more equal society, not through taxation but through ensuring they pay a fair salary to begin with. Predistribution also appeals in terms of providing people with an income that they can live on so that the government is no longer forced to subside poverty wages through tax credits and housing benefit.
It also accepts something that Labour people are often loathe to accept – that the minimum wage was not an unmitigated success, largely because it only proscribes the minimum that someone CAN be paid, not the minimum that the NEED to be paid in order to live.
It all sounds good, but there's a but…(isn't there always).
How does predistribution work for the huge proportion of the population who are no longer in work (the retired), who have yet to find work (the young unemployed) and those who may never be able to work (those with severe disabilities)? Clearly for these groups – a number that already totals millions, and will rise as the economy continues to struggle and the population ages – predistribution is not enough, and good old fashioned redistribution by the exchequer will be neccessary – especially if the party is continue to target child poverty (for example).
In fairness to Miliband, he seems to acknowledge this, but in their enthusiasm for a "new economy", those around him must make sure that those for whom predistribution is impossible are not left behind by Labour, especially at a time when getting a job, any job, is not a simple task.
More from LabourList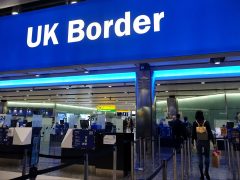 Columnist
Does Labour think that immigration to Britain should be lower? The party found the question hard to answer…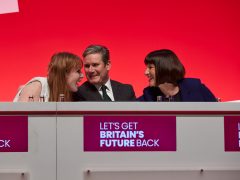 Columnist
The crisis in public services is visible to every British citizen. Waiting lists, crumbling buildings, exhausted staff. All…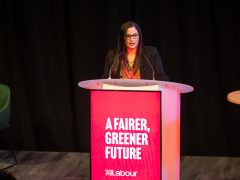 News
"If an election was called tomorrow, as a member of the national executive committee, I feel confident that…