Sir John Lyon CB
Office of the Parliamentary Commissioner for Standards
House of Commons
London SW1A 0AA
Dear Sir John,
I am writing to ask you to investigate whether Rt Hon Andrew Mitchell MP has broken the Code of Conduct for Members of Parliament, following recent media reports of his behaviour at the gates of Downing Street last week.
The Code of Conduct for Members of Parliament requires, at point 7, that "Members should act on all occasions in accordance with the public trust placed in them. They should always behave with probity and integrity, including in their use of public resources."
Further, the Code requires, at point 16, that "Members shall never undertake any action which would cause significant damage to the reputation and integrity of the House of Commons as a whole, or of its Members generally."
Mr Mitchell's account of his exchange with a police officer in Downing Street last Wednesday night conflicts with the official report made by that officer, suggesting that Mr Mitchell is not acting with the integrity demanded of all Members of Parliament.
According to today's Sun, the official report by the police constable confronted by Mr Mitchell states that Mr Mitchell used the words "Best you learn your f***ing place. You don't run this f***ing government. You're f***ing plebs." But Mr Mitchell today said, "I did not use the words that have been attributed to me" – but without explaining what he did say.
Mr Mitchell is therefore claiming that a police officer is lying in an official report – making a very serious allegation about that officer's truthfulness. If the officer's report is correct, then Mr Mitchell is not only failing to behave with the integrity that the Code of Conduct demands, he is also impugning the integrity of a police officer who has done nothing wrong.
I hope that you will investigate whether Mr Mitchell's conduct is in line with that which the Code requires, and which the public has a right to expect, of Members of Parliament.
Yours sincerely,
Bill Esterson MP
More from LabourList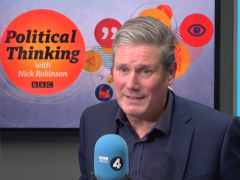 News
Keir Starmer has told Nick Robinson on his 'Political Thinking' podcast that he has not spoken to Jeremy…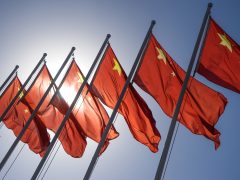 Comment
A recent report by the Labour Foreign Policy Group aims to outline a 'progressive' approach towards China, with…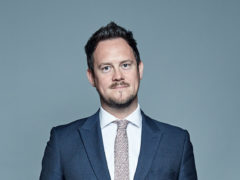 Comment
Gurkhas have served in Her Majesty's armed forces for more than 200 years. They have made an outstanding…