Energy bills are now one of the biggest costs families face. Whenever energy companies announce their price hikes, they always blame wholesale prices. But when wholesale prices fall, energy companies never seem to pass on the savings and customers rarely see their bills fall. This is known as rockets and feathers – the price goes up like a rocket and down like a feather.
The reason the energy companies can get away with this is because they do most of their business behind closed doors – so no one really knows how much they're paying for the wholesale energy in the first place.
The secretive way in which most energy is bought and sold also means that no one really knows how much money the energy companies are actually making or what a fair price would be. But number crunching done earlier in the year by the independent price comparison website energyhelpline.com suggested that if energy bills had been cut in line with falls in wholesale costs, households would have saved over £50 each last year – and over £1 billion in total.
Last year, Ed Miliband called for a radical overhaul of the energy market, requiring energy companies to sell all the power they generate into a pool, which any retailer can bid to sell to the public. This will stop secret deals and end energy companies selling power to themselves before selling it on to the public. Instead we will have a transparent market, to increase competition and drive down prices. We have also said that energy companies would be required to put all over-75s on their cheapest tariff, which could save as many as 4 million pensioners as much as £200 a year off their annual bills.
Now Ed Miliband and I are announcing plans to abolish the energy regulator Ofgem, which has failed to protect consumers, and create a new energy watchdog with tough new powers, including the power to force energy companies to pass on price cuts.
The new regulator will monitor the prices energy companies pay for energy and the prices they charge consumers. If the regulator finds evidence that any energy companies are not passing on cost reductions to customers, they will have tough new powers to force the energy companies to lower prices.
Families and businesses have been paying over the odds on their energy bills for too long. Under Labour's plans energy companies will be forced to cut bills when wholesale prices fall. At Labour Party Conference this year we will show that we are not afraid to rip up the old rules to end rip-off tactics and inflated bills.
Caroline Flint MP is Labour's Shadow Energy Secretary
More from LabourList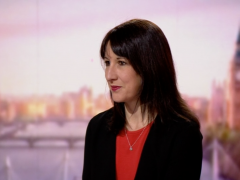 Video
Andrew Marr Show Rachel Reeves, the Shadow Chancellor of the Duchy of Lancaster who leads on Tory cronyism…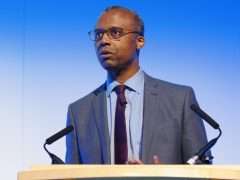 Comment
No matter your race, ethnicity or background, we all deserve fair treatment for the effort we put in.…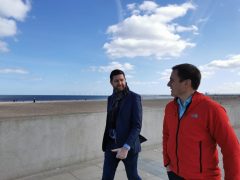 Comment
The elections coming up on May 6th are the biggest our country has seen outside a general election…