First there was the ridiculous case of Bob Ashford, who had Whitehall security clearance, but wasn't able to stand as a PCC because of a 46 year old offence.
Then there was the equally crazy case of Alan Charles. He was vice chair of the regional police authority, but he stood down because of a 50 year old offence. Fortunately Alan was reinstated. 
At the point, I thought we'd finally turned the corner on PCC elections. But I was wrong.
But it has happened AGAIN. These PCC elections are beyond farcical.
Labour's candidate in Lincolnshire Phil Dilks has been forced to step down over an "offence" from 44 years ago. Here's how Phil describes it:
"Some 44 years ago, I was one of a group of lads on scooters visiting a mate in hospital. I believe it was in the school summer holidays in 1968 when I was 16. As we left the car park to go home, one of the lads stupidly picked up an old crash helmet that wasn't his. We all went back to my family home to mess about as teenagers do. Unknown to me, the helmet was left in our garage. The police never found out who took it, but because it was found in our garage, I was charged with handling stolen goods."
At the time Phil was a sunday school teacher. He was backed up by the local vicar. Phil has probably not thought about the events of 1968 for quite some time. Since then he has been a TA soldier for almost 20 years, an elected councillor for 17 years and member of Lincolnshire Police Authority for almost eight years.
Like Bob or Alan before him, Phil could be PM, but he can't be a PCC.
What a farcical law that is. It should be overturned. But it's already too late – these PCC elections are beyond farcical, and it's quite hard to see how they can be taken seriously. How many more candidates must we lose before election day? And how much faith does anyone have in the elections themselves anymore?
More from LabourList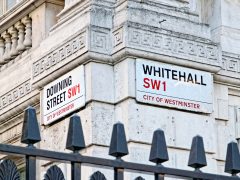 Comment
New governments need to make a splash, to make changes, to make their mark. The first 100 days…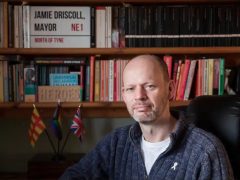 News
The Labour mayor for the North of Tyne region Jamie Driscoll has been blocked by the party from…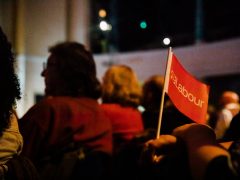 News
Labour Party membership has fallen by almost 170,000 since 2018 and by approximately 19,000 since last summer, despite…