In writing this, I have to declare two interests – firstly I've been working with Inspiring Interns, a specialist recruitment agency for graduate internships. Secondly I am a lifelong supporter of Labour Students – their work in universities and colleges across the country has brought new members to the Party and their campaigning has rightly influenced policy.
Labour Students organised a lively and well attended Fringe Meeting in Manchester on internships – I'm sorry I couldn't be there.  But if the Twitter feed was to be believed, I would have been in a minority in supporting internships and in arguing that it would be bad for graduates and bad for tackling unemployment to ban unpaid internships.  Nevertheless, let me make the case:
This year, record numbers graduated from university, one in five of them are unemployed and of those who found work, they are more likely to be working in jobs which don't make the most of their skills and academic achievements.  It's tough out there for graduates.
Only 4% of graduates are able to get on to leading graduate recruitment schemes, leaving the remaining 96% to explore work opportunities elsewhere.  Whilst academic qualifications are important when securing work, in the current marketplace a degree alone is not enough unless paired with evidence of its practical application in work. Internships are therefore becoming increasingly important – not just to enable graduates to get hands-on work experience but also to put themselves in the best possible position to actually convince employers that they should be given real jobs.
As well as providing individual graduates with a bridge into work, internships can increase the stock of graduate jobs particularly in new and developing economic sectors and for smaller employers.  Taking on an extra employee is often a significant decision for SMEs, and with minimal funds to direct towards recruitment, an intern who proves themselves as an indispensible member of the team can often find themselves with a job that did not exist previously.
The campaign should be to ensure that internships are of high quality, that they lead to permanent work and that they are open to graduates on the basis of merit rather than family links!
At Inspiring Interns we believe that interns should be recruited through an open process; they should have a clear task or set of tasks which aren't just doing work which would otherwise be done by paid employees; they should have proper induction and supervision and if they're not being paid, the internship should be limited to three months; travel and other expenses should be paid and there should be a realistic prospect of a permanent job afterwards.
On the knotty problem of unpaid internships, let's just consider the real impact of banning people from undertaking short, focused, quality internships for less than the minimum wage.  Some employers would stop offering them at all; others would continue to offer them through the old 'who you know' back channels. If a graduate's doing a 'real' job, they should be earning well above the minimum wage anyway.  A short period of internship – paid or unpaid – followed by a permanent job paid at the going rate strikes me as a better option for a graduate than a longer term minimum wage job or unemployment.
At Inspiring Interns, 66% of those who undertake internships find permanent work with the employer after about 3 months of interning.  The others have a boosted CV, a quality experience, new contacts and skills which make it far more likely that they'll find permanent, well paid work elsewhere. Research conducted by Inspiring Interns, has revealed that graduates who secure an internship typically go on to secure jobs with a £19.4k starting salary, whereas graduates who gain an immediate full time role have an average starting salary of £17.9k.
300 graduates a day apply to Inspiring Interns.  I'm sure that in an ideal world, they would all have liked to walk into a well paid job that used their skills to the max.  But whilst we continue in a less than ideal world, I hope Labour Students don't put themselves in a position of denying the positive reality for many of those interns.
Jacqui Smith is a former Home Secretary
More from LabourList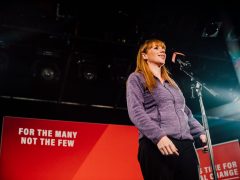 News
Labour's deputy leader Angela Rayner has launched a series of councillor training sessions with the aim of boosting…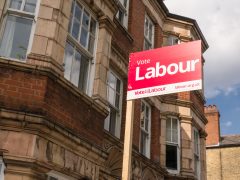 News
Submissions closed at 5pm today for those wanting to respond to the call for evidence put out by…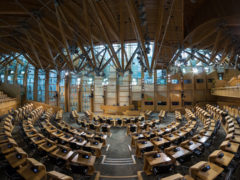 News
Scottish Labour has confirmed that it will be seeking support from other parties and tabling a motion of…