With my Unison colleagues I took part in the major demonstration in February 2003 to stop the war on Iraq and said that it was not in my name.
Not long after the fall of Saddam, I met others who strongly supported what they called the liberation of Iraq. I then became involved in Labour Friends of Iraq which is composed of people who were on different sides of the debate but who wanted to unite to help the labour movement in Iraq.
We first visited the Kurdistan Region in 2006 as guests of the trade union movement and we had a summit meeting with their leaders from across Iraq.
The lesson from this is that understandable and deep differences should not undermine mutual respect between those who honestly differ.
One day, and I hope soon, the barbaric regime in Syria will go. We will then have to answer appeals from Syrians anxious to build independent unions, women's groups, encourage private investment to overcome the legacy of fascism and sanctions.
Like Iraq, Syria's minorities have long been repressed or excluded. Some of the single biggest minority, the Kurds, were stateless. The new Syria could do worse than to take a leaf out of the Iraqi and Kurdish experience.
Instead of embracing another top heavy and monochrome Arab republic it could go for some sort of federal constitution, which would recognise the right to speak and learn in your own language. The Syrian Kurds are not as geographically concentrated as those of Iran, Iraq and Turkey but the new Syria might consider an autonomous region within the boundaries of the country.
It could also build strong relationships with its neighbours by putting economics before politics. Mutually beneficial or win-win economic ties can build trust, undermine old stereotypes and then nurture new political understandings.
This is how the relationship between the Kurdistan Region and Turkey has been transformed. I remember when the FBU donated a fire engine to the Kurds and drove it all the way there some years back. They were held up at the Turkish border for a day without water and food. It was spiteful and petty.
Today Turkey is the biggest investor in a booming Kurdistan. Thousands of trucks go each way day in and day out. Soon the Kurds will have a pipeline to send oil direct to Turkey which needs its neighbour's plentiful resources.
But we are not at the point where such possibilities can be contemplated in Syria. The first task is to topple Assad. I understand that the Syrian opposition is furious about foreign intervention. I mean that of Russia, China, Iran and Hezbollah.
Intervention takes many forms and is a wide spectrum. At one end is boots on the ground and occupation. Paradoxically perhaps, the other extreme is non-intervention. The left should know this from the experience of non-intervention in the Spanish Civil War, when an elected government was left to swing in the wind while the Nazis assisted General Franco and infamously destroyed Guernica – a lasting monument to fascist barbarism. Not taking sides is to take sides and, in this case, to allow Iran, Russia and others to prop up a tyrant for their own selfish interests.
Solutions are difficult in Syria but there may be another lesson from intervention in Iraq. I refer less to the 2003 invasion than the correct decision by John Major, the Americans and the French to set up a no-fly zone in 1991. This allowed many thousands of Kurdish men, women and children to come down from the mountains where they had fled for their lives. It gave them a safe haven in which they were able to rebuild their shattered society.
The final parallel is that both Iraq then and Syria now is under the heel of a Baathist regime, with its strange worship of the methods of Hitler and Stalin. Saddam Hussein notoriously used mustard gas and nerve agents as part of his campaign of genocide against the Kurds. I appeal to everyone to support our e petition urging the UK Government, and then the wider international community to recognise this formally as genocide. It can be found at http://epetitions.direct.gov.uk/petitions/31014
This is right morally but also has a practical and highly topical significance in Syria. The world's inaction when the town of Halabja was attacked and 5,000 people died in a few hours is that such atrocities can then be followed by others. Dictators took heart from the silence of the international community which then made it easier for genocide in Rwanda and massive war crimes and ethnic cleansing to take place in the former Yugoslavia. Failure to establish red lines means that they can be crossed in the future.
We now know, from a senior defector who was in charge of Syria's chemical weapons arsenal – the third largest in the world – that Assad may use them in the last resort, and possibly in the Kurdish areas of Syria. This should be ringing alarms everywhere and mean that we redouble efforts to help the Syrians oust Assad and rebuild a country that is so central to the civilisation, stability and prosperity of the Middle East.
Dave Anderson is the Labour MP for Blaydon
The KRG fringe meeting on Responsibility to Protect: Kurdish lessons for Syria and the Middle East is at noon on Tuesday 2 October in the Victoria Suite. Chair, Gary Kent. Speakers include Dave Anderson MP, Mike Gapes MP and John Slinger.
More from LabourList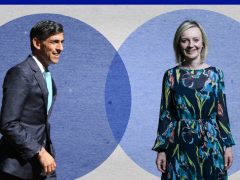 Comment
Rishi Sunak and Liz Truss have now gone head to head in six hustings with Tory members in…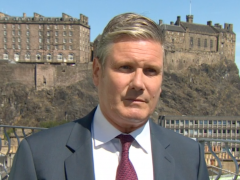 News
Keir Starmer has said that he will set out a "comprehensive set of proposals" to combat the cost-of-living…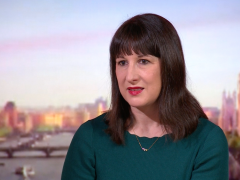 News
Rachel Reeves has urged the Tory leadership candidates to "stop playing to the gallery" and come up with…