Oh Ken. I wish this were something I didn't feel I had to write. I hope this article is redundant. I hope it's unnecessary and will result in nothing more than a response of "but of course!"
But the truth is I do have to ask. The truth is you do have to answer. There is a question hanging in the air, it has a tune we all know well.
"Which side are you on?"
More specifically, which side will you campaign for in Croydon North? Because as I'm sure you know by now, Respect have now appointed your former advisor and friend Lee Jasper as their candidate.
I don't think Respect can win this election (though we all said that of Bradford West too) but they could cause enough upset to cause damage and possibly even split the vote enough to let the Tory win. They will try to do that – at least in part – using your coat tails.
Jasper doesn't arrive on the scene without controversy, but nor does he arrive without name recognition. Recognition built almost entirely on the back of your own fame. Jasper would not be a candidate with any clout without you and it is already clear that Respect intend to use your name as a talisman in this election. Only you can stop this happening.
As a member of the NEC – Labour's governing body – it should go without saying that you will be out on the stump supporting the Labour candidate. But you do have form for not quite conforming to that ideal. For example when you chose to stump (on a technicality) for Lutfur Rahmah. Your actions in Tower Hamlets hurt people. As one Tower Hamlets councillor told me "it felt like the ultimate betrayal. I voted for him and then he stabbed us in the back. It was an abuse of his power within the Party. He knew he could get away with something a grassroots activist would be expelled for. That's not right."
The Labour Party stood by you after that. We – in the most part – put aside our differences and worked our socks off to try to elect you as Mayor. Yes there were a few noisy dissenters, but far more legion were those from the Labour Right, Labour Left and those of us somewhere in between who recognised the importance of London having you rather than Boris as our mayor.
This will not be an election with a second choice on the ballot. There won't be a chance to state more than one preference in this election.
You also won't get the chance to stay silent; to do so would, rightly, be interpreted as a snub to the Labour candidate whether you intended it to or not. Like it or not (and not is a perfectly acceptable answer, I don't pretend yours is an easy position to be in) you will be forced to choose and to do so loudly and publicly.
No politician campaigns alone. Behind you in May stood hundreds and hundreds of Labour activists. The same Labour activists who went out for you to their local stations on a bitterly cold January 3rd to promote your Fare Deal will be pouring into Croydon to dedicate their time, energy and shoe leather to electing the next Labour MP for Croydon North. They supported you, and I think you owe them the same now.
I do hope I am worrying over nothing. You have always been a politician with the capacity to inspire me. I grew up in GLC London and will never forget the things you and your colleagues did to make life that bit better for the kids growing up around me in Hackney. I'll never stop being grateful to you for loving this city as I do and knowing and understanding what is needed to make it work.
As the gap between people and their politicians seems ever wider, I hope that you will remember the many, many people who volunteered for you this year, and for so many years, and join us in loudly and proudly campaigning for the next Labour Member of Parliament for Croydon North.
Yours in solidarity,
Emma
Update: Responding on Twitter, Ken Livingstone said "I have backed Val Shawcross for the selection and will back whoever is the Labour candidate" and "Delighted to campaign – but that's a decision of the campaign team if that will be useful, not me".
More from LabourList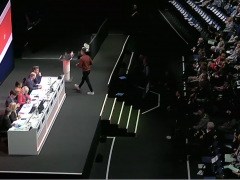 News
Labour conference has passed motions expressing support for an increase in funding for defence manufacturing to ensure that…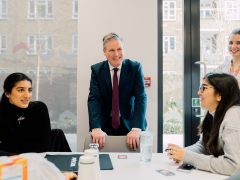 Comment
What a difference year makes. After delivering an optimistic vision for green, technology led growth in Brighton last…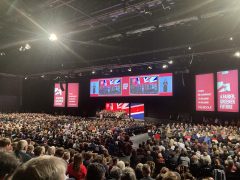 Comment
The mood in the conference hall this afternoon was markedly different to 2021, when Keir Starmer was heckled…