Peter Mandelson has made a speech in Liverpool this afternoon (to the National Association of Pension Funds) – and unlike many politicians of his era – he's not shying away from discussion (and potentially controversial discussion) of several domestic policy areas. Here are some of the more notable segments of his speech – including an argument that Labour shouldn't focus on reversing Tory plolicy on the NHS and Education – and a call for less adversarial politics:
On the leader's speeches:
Nick Clegg's was a bold reassertion of the coalition's purpose and the role of the Lib Dems in it. With some courage, he seemed to be saying that, difficult as it is for his party, they have no alternative to seeing it through until the end date of 2015 but, after that, the party could go either way in a future coalition, left or right, depending on the result of the general election. So that puts a lot up for grabs. Ed Miliband, with equal boldness, said he was going to pitch his tent in the political centre ground with a strong One Nation appeal. Predictably, some said he is signaling right while turning left. I don't think, though, we should underestimate the strategic significance of what he is doing. It may not be New Labour but it is clearly not old Labour either. And David Cameron's speech was also blunt. I happen to agree with two of his statements. That people do not vote to make themselves worse off and that personal aspiration and opportunity need to be at the heart of a government's policies.  And, second, that it is crunch time for Britain.  As we  struggle through this very difficult decade, the economic and fiscal course we follow, and the foundations we lay, will determine our future economic growth and success.
On what the Left (and Right) must give up:
Both the right and left are going to have to concede something – the right, higher revenues flowing from better off individuals into the exchequer; and the left, lower social entitlements. There is no option.  The challenge is to make this as fair and equitable, and least harmful to incentives, as possible.
On "responsible capitalism":
"however laudable the aim of re-inventing capitalism to make it more responsible, it also has to become more productive. These are not opposites, on the contrary. But perpetual debate about acceptable safeguards, about what further inquiries are needed into the past, and repeated threats of regulatory change in the future run the risk of simply de-stabilising the financial sector without bringing about additional beneficial change within it. We will not secure economic growth without banks and capital markets capable of funding it.  So let's digest and fully implement the current reforms and then make stability the priority to ensure finance gets back on its feet."
On reversing Tory NHS and Education reforms: 
I am not going to get into whether or not the coalition's NHS reforms were necessary or timely. What's done is done. The same goes for Michael Gove's 'free schools'. I just do not think that, following a further change of government, another round of see-sawing in how we run our schools and hospitals is desirable, affordable or good for those who work in them.
On the need for a less adversarial politics in Britain: 
Long-term thinking, continuity and turning down the heat of our deeply adversarial style in Britain is badly needed. Of course political and policy differences are at the heart of democracy. I have not entirely lost my enthusiasm for the battlefield. But excess disagreement is becoming a luxury which, in our rather parlous state, we can less afford. Banks, the financial system, public services, industrial policy and Europe are, in my view, key areas of public interest where joined up thinking and action are preferable to continuing disruption. It is not the end of politics as we know it. But it should be the beginning of better government as we need it.
More from LabourList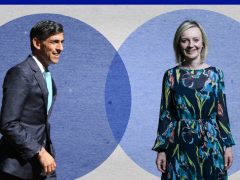 Comment
Rishi Sunak and Liz Truss have now gone head to head in six hustings with Tory members in…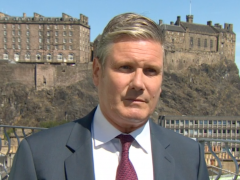 News
Keir Starmer has said that he will set out a "comprehensive set of proposals" to combat the cost-of-living…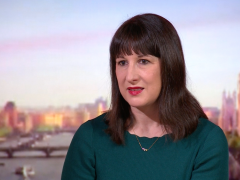 News
Rachel Reeves has urged the Tory leadership candidates to "stop playing to the gallery" and come up with…