There's an interesting profile in the Times today of Matthew McGregor (Backroom Brit who 'swung it for Obama'), which shows the huge part played by Labour member Matthew McGregor in Obama's re-election. I know Matthew a little and I'm a huge fan of his work. If you look at most of the best online campaigning in British politics now (even after he's been away for two years), you'll probably find that he's been involved in it somewhere.
On the Obama campaign, McGregor was responsible for the digital rapid response unit that attacked Mitt Romney relentlessly, ensuring that any statement by the Republican was picked over and rebutted, often within minutes or hours. My favourite example was this video which was posted soon after Romney's infamous 47% speech leaked. It's sheer campaigning brilliance.
But it's clear that McGregor's role on the campaign was one with a broad remit. The digital director of the Obama campaign Teddy Goff told the Times:
"Every video, everything we did on Twitter, every e-mail had his fingerprints on it."
Clearly the Labour Party could do with someone with McGregor's experience and skills. I've said before that a big beast might be needed to beef up Labour's online output. Matthew McGregor could perhaps be that person. He's close to General Secretary Iain McNicol, and also Jon Cruddas (whose Deputy Leadership campaign he ran back in 2007). The Times reports that McGregor will be having a curry with McNicol at Christmas (as well as, somewhat laughably, suggesting that he might work for the Tories). I'm planning to meet up with him too, and I hope that hope McNicol, Cruddas and others will be telling him the same thing I will be – the Labour Party needs you.
There aren't many people in British politics who can do what McGregor has shown such an aptitude for. As senior Obama aide David Axelrod has said:
"When you talk about rapid response it has to be rapid, but it also has to be pointed. Matthew has got that edge to him."
That'a an edge that Labour's online campaigning could do with, but it doesn't come cheap. The Obama campaign had 130 members of staff on their digital team. The Labour Party will obviously never get anywhere near that, but it needs to scale up from the small handful of talented but poorly resourced individuals who run the party's online operation today.
Hiring McGregor would be a good place for Labour to start.
More from LabourList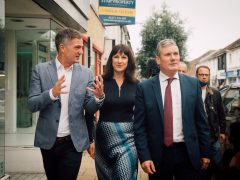 News
Keir Starmer has called on the public to support small businesses by shopping locally and stressed the importance…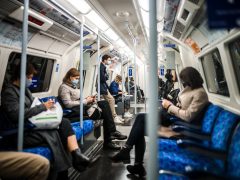 Comment
He may have once been the mayor of London, he even represents a London constituency, but Boris Johnson…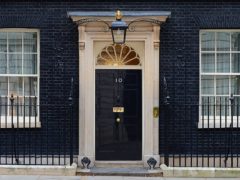 News
Labour MP Barry Gardiner has written to the Metropolitan Police commissioner urging her to investigate reports that Christmas…