Although there is still a week to go, you can already see that Christmas is different in Brent this year.
I was in my local supermarket doing my family shop last week when I saw something I've never seen in Brent before. Volunteers from our local food bank were asking shoppers to buy and donate specific items needed for the bank. I spoke to one the volunteers who told me that the number of people coming to them has risen so dramatically that they have had to do this in order to get enough food each week.
I went to help them out over the weekend and it was heartbreaking to see how over stretched they were, on Monday they broke their own record for the most food vouchers given out in a single day. I hear the same thing from our Citizens Advice Bureau, Residents Associations and from residents on the doorstep. Things have got so bad this year that Christmas as usual is out of question for many of our residents.
And it's not surprising. Employment in Brent has fallen from 72% in 2008 to 64% this Christmas. Average household income is now as low as £15,000 per year in the poorest parts of the Borough. Over half of our of our households now survive on less than £26,000 and gross pay has fallen by £50 per week from 2009. Average rental prices are rising at 2.9% a year and are now 74% of median income.
Residents have done their best to make ends meet and carry on as normal over the past 4 years but this Christmas is a step too far for many. And it's not just the poorest who will notice the difference, people of all income levels are being squeezed. Wage freezes and rising food and energy prices mean Christmas will be different for everyone.
Brent Council is doing everything we can to help, based on our key goals of fighting for fairness and strengthening our community. We have a winter warmth scheme providing blankets, clothing and heaters to people in fuel poverty to ensure they are not cold over Christmas. We have kept closures of services to an absolute minimum, are supporting social events for elderly residents with our partners and are providing a special Christmas play scheme to ensure there are fun and affordable things for children to do during the school holidays
However, I believe we also have a responsibility to do more as a party. That is why Brent Labour will be stepping up our campaigning over the Christmas period rather than taking a break. However, we are not asking people to support the party, or harvesting electoral data. Instead, we will simply be helping our community get through the festive period.
We will collect food and donations and distribute them to our poorest residents. We will be helping out at food banks and homeless shelters, and helping them to raise their profile and increase donations. We are organising carol singing and events that bring the community together, and we will be stopping by for a cup of tea and a chat with people who live alone.
Making a difference in our community when people really need it – in the true spirit of community organising, and showing our beliefs in actions rather than words.
Muhammed Butt is the Leader of Brent Council
More from LabourList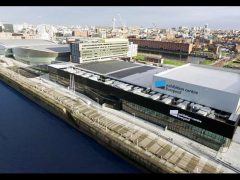 Uncategorized
Help us help you at conference Labour conference is just around the corner, and the LabourList team are…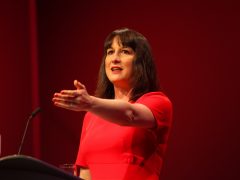 Comment
On August 25th, Colne Valley Constituency Labour Party agreed to send the following motion forward to national conference:…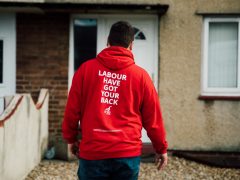 Comment
At a time when technology is transforming every aspect of our lives, politics turns out to be no…