Today we're launching the second in a series of housing policy papers on the private rented sector. This document sets out how Labour will give stability and financial certainty to private renters, including over one million families with children. We propose to give families and other renters the opportunity to access longer term tenancies allied to predictable rents.
In our first document we called for reform to the lettings and management agents market. While many letting and management agents provide an important service and act responsibly, too many unscrupulous agents rip-off tenants and landlords alike. This means that tenants and landlords don't get a fair deal and the many responsible agents are undercut and their reputation undermined.
Too often, unjustifiably high charges are applied to both tenant and landlord and they have little financial protection or recourse to complain and many face difficulties in contacting agents and getting repairs undertaken.
We've proposed steps that should be taken now to stop irresponsible agents operating and end the scandal of rip-off fees. But while a reformed lettings market can be part of the solution to the wider problem, we recognise that it is just one part of the change that is needed to ensure the private rented sector meets the needs of the increasing number of people living in it.
That's why this week we're proposing further reforms that will provide renters with the stability and the certainty they need. The evidence shows that at present the instability of the private rented sector can mean higher costs as renters pay admin and other charges to move home as well as higher rents. Recent reports have also highlighted the other costs of instability including the detrimental impact on educational attainment, the reinforcement of poor standards, a greater risk of homelessness and impacts on community cohesion.
The truth is the current model just doesn't provide families with the stability and the certainty they need. Our proposals will create a private rented sector based on long-termism and responsibility so that families can have the stability and security they deserve.
We will provide access to longer term tenancies allied to predictable rents for renters and families so they can plan ahead and manage their household budgets. And while landlords' business models will benefit from longer term tenancies and predictable rents, Labour will work with the sector to develop a range of possible incentives that will form part of a "something for something" deal for landlords.
But we don't propose stopping there. In our next Policy Review paper on the private rented sector we will turn our focus on how to drive up standards. In a sector where billions of pounds of taxpayers' money is spent every year through housing benefit, it cannot be right that some tenants are plagued by rogue and slum landlords. We will set our plans to drive out the rogues and drive up standards across a sector where 37% of homes are non-decent.
Despite the scale of the problems, from letting agents ripping people off to instability that hits kids education, the Tory-led Government has no plans for change. On taking office, Grant Shapps the then Housing Minister scrapped the last Labour's Government's modest proposals on letting agents, written tenancy agreements and a national register for landlords, labelling them as "red-tape".
This approach is typical of an out of touch Government that simply doesn't understand the lives of most people. A Government that dismisses such basic protections as a written tenancy agreement as "red-tape" can never be the One Nation Government the country needs.
Labour on the other hand is committed to reforming the energy companies, the banks, and the train operators so they work for working people. And on housing you can add lettings agents and the private rented sector as a whole to that list.
With longer term tenancies and predicable rents, the private rented sector will offer the affordable and stable homes that renters need. Families will feel that their rented house is a home and it will help strengthen communities as people put down roots and get to know their neighbours.
Labour's One Nation housing policy offers stability for families, certainty for good landlords and strengthened communities.
Jack Dromey is the Shadow Housing Minister
More from LabourList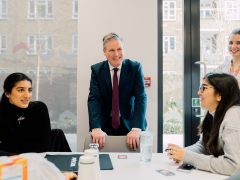 Comment
What a difference year makes. After delivering an optimistic vision for green, technology led growth in Brighton last…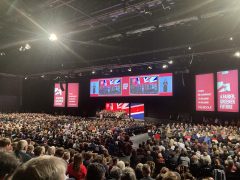 Comment
The mood in the conference hall this afternoon was markedly different to 2021, when Keir Starmer was heckled…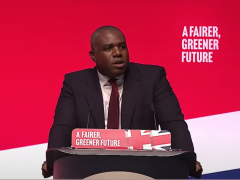 Comment
Below is the full text of the speech delivered to the Labour Party conference by Shadow Foreign Secretary…