This afternoon after his speech on integration, our editor Mark Ferguson sat down with the Labour leader to talk about integration, the English language – and the decision not to the whip the equal marriage vote. The text of the interview is below in full:
MF: You made a point of saying in your speech "public funded public facing roles" [as roles where staff should have English proficiency], was this a conscious decision to be talking about areas like outsourcing in the NHS, for example?
EM: Yeah I think it's the wider…we should look at it across the wider area. The particular example that has come up – and that's particularly why I said publicly funded – was social care, because there is real evidence in relation to social care – many carers do an absolutely brilliant job – but there is quite a lot of evidence that one of the issues is about English proficiency. A survey from the Oxford centre on migration, I think, that looked at this.
So that's one of the issues, but I think it goes across the board.
It's really important to say this – there are a huge number of people who are the backbone of our public services – from ethnic minorities, from Eastern Europe – who play an incredibly important role, and nothing I say in any sense devalues that really important role. But I think that it's also the case that when we're thinking about going forward in this diverse society, English proficiency is an important part of the job.
MF: Is it possible that some people could lose their jobs over this…?
EM: No, no, because we're saying, in relation to social care we said new people. What we've already said is that they should have what I think we've called a license to practice to be in social care, and we've said English should be part of that.
MF: So is providing training in English proficiency the kind of thing that a responsible – some might say producer – employer should..?
EM: Definitely! Definitely. Part of the point of the speech today is to encourage people in the private sector (and indeed the public sector) to do that and make English language available to their employees.
MF: Something that has been raised since you brought up the subject of English Language proficiency is ESOL cuts. Is that be something that Labour would be willing to reverse?
EM: You know the rule on not announcing things we're going to reverse two and a half years in advance of government. But look, I tried to indicate a sort of direction of travel on this, and I said when you're looking at where resources should be spent, written translation materials – particularly in non-essential areas, we're not talking about translators in hospitals or prisons or whatever or courts – that's just less of a priority. And you know it's striking – I'm sure there'll be readers of LabourList who'll be saying 'why is he talking about this stuff?'. They should come with me to meet the 8 or 10 women who are learning at the college nearby in Tooting. And I asked all of them the question – I thought I should ask all of them the question – 'is English language more important than written translation materials?' And they said – to a woman – English language is far more important for us.
And so I just think it's sort of partly up to us as a Labour Party and a Labour movement understanding this. And also the wider point is not feeling anxious or scared to be addressing these issues. You know, I believe today that I've addressed this in an incredibly sober way, in a way the celebrates multi-ethnic Britain – is very clear and unambiguous about that – but says we've got to make integration work. Celebration and integration.
MF: On a separate note, it has become clear this week that Labour won't be whipping the gay marriage vote. That's something that has caused some…
EM: …I understand. Let me be clear about this. First of all the whole Shadow Cabinet will be voting for Equal Marriage. Secondly, we took the view that when it was civil marriage on its own, we would have had a whipped vote. But even though it's permissive, when it involved religious institutions, I think the case for a free vote became far stronger. And that's why we made the decision to have a free vote.
But let me just say, not only will the shadow cabinet be going through the lobbies voting for equal marriage, I would say the vast majority of  Labour MPs will be going through the lobbies voting for equal marriage. And if they ask my advice, that's what I'll advise them to do.
MF: Will you be expecting shadow ministers, as well as the shadow cabinet, to vote for equal marriage?
EM: No because it's a free vote, but as I say I think that the vast majority of the parliamentary party will vote through equal marriage, and it will go through with Labour votes. And I think you will find a very significant percentage of Labour MPs going through.
For any of them that ask my advice, I am giving them a very clear message, I am voting for this, I think it's absolutely right for our country, I think it recognises equality for gays and lesbians is long overdue, and I think it's a really good sign for our country that we're going to get this through parliament. I'm confident we can get it through with a big majority, and I'll be doing everything I can to maximise that majority.
More from LabourList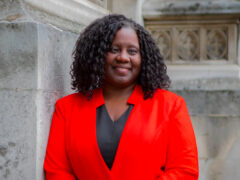 News
Marsha de Cordova has criticised the race and ethnic disparities report published last month as a "shoddy, point-scoring…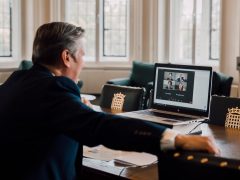 News
Keir Starmer has declared that the plan for a 'European super league' breakaway competition is a "money-grabbing endeavour"…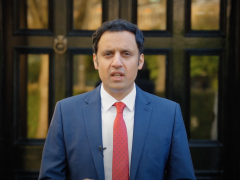 News
Scottish Labour has pledged to introduce a 'minimum income guarantee' as part of a broader plan to lift…