Several of this morning's papers (including The Times – dropping the story in a Tory paper perchance?) have run with Labour research which indicates that the number of in work families receiving tax credits (and therefore being hit by what Labour are calling his "strivers tax" as tax credits face a real terms cut) significantly exceeds the size of the Tory majority in 60 of the most marginal Tory seats.
A Labour source told us this morning:
"George Osborne thinks he is playing a clever political game, but he could have cost the seats of dozens of his conservative colleagues. Everybody knows the next election will be a living standards election, George Osborne's strivers tax is going to his thousands of working families in Tory marginals across the country."
This certainly looks like Labour are planning on mounting a robust defence against Osborne's welfare cuts bill.
We've crunched the numbers, and this bar chart below shows the scale of Osborne's attack on in-work families in comparison with the relative electoral weakness of the Tories in the same seats (Click on the image to enlarge):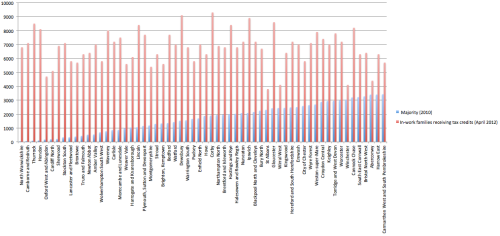 And if you want to see the specific numbers from any of the seats, we've published the table below:
Conservative-held marginal constituencies, and in-work families receiving tax credits
Constituency

 Majority (2010)

In-work families receiving tax credits (April 2012)

North Warwickshire

                          54

                                                                    6,800
Camborne and Redruth

                          66

                                                                    7,100
Thurrock

                          92

                                                                    8,500
Hendon

                         106

                                                                    8,100
Oxford West and Abingdon

                         176

                                                                    4,700
Cardiff North

                         194

                                                                    5,100
Sherwood

                         214

                                                                    6,900
Stockton South

                         332

                                                                    7,100
Lancaster and Fleetwood

                         333

                                                                    5,800
Broxtowe

                         389

                                                                    5,700
Truro and Falmouth

                         435

                                                                    6,300
Newton Abbot

                         523

                                                                    6,400
Amber Valley

                         536

                                                                    7,000
Wolverhampton South West

                         691

                                                                    5,800
Waveney

                         769

                                                                    8,000
Carlisle

                         853

                                                                    7,200
Morecambe and Lunesdale

                         866

                                                                    7,500
Weaver Vale

                         991

                                                                    5,600
Harrogate and Knaresborough

                      1,039

                                                                    6,100
Lincoln

                      1,058

                                                                    8,400
Plymouth, Sutton and Devonport

                      1,149

                                                                    7,700
Montgomeryshire

                      1,184

                                                                    5,400
Stroud

                      1,299

                                                                    6,300
Brighton, Kemptown

                      1,328

                                                                    5,600
Bedford

                      1,353

                                                                    7,700
Watford

                      1,425

                                                                    7,000
Dewsbury

                      1,526

                                                                    9,100
Warrington South

                      1,553

                                                                    6,800
Pudsey

                      1,659

                                                                    5,800
Enfield North

                      1,692

                                                                    7,000
Hove

                      1,868

                                                                    6,300
Corby

                      1,895

                                                                    9,300
Northampton North

                      1,936

                                                                    6,900
Brentford and Isleworth

                      1,958

                                                                    6,800
Hastings and Rye

                      1,993

                                                                    8,400
Halesowen and Rowley Regis

                      2,023

                                                                    6,800
Nuneaton

                      2,069

                                                                    7,200
Ipswich

                      2,079

                                                                    8,900
Blackpool North and Cleveleys

                      2,150

                                                                    7,200
Bury North

                      2,243

                                                                    6,700
St Albans

                      2,305

                                                                    3,800
Gloucester

                      2,420

                                                                    8,600
Wirral West

                      2,436

                                                                    4,100
Kingswood

                      2,445

                                                                    6,400
Hereford and South Herefordshire

                      2,481

                                                                    7,200
Erewash

                      2,501

                                                                    7,000
City of Chester

                      2,583

                                                                    5,800
Wyre Forest

                      2,643

                                                                    7,100
Weston-super-Mare

                      2,691

                                                                    7,900
Croydon Central

                      2,879

                                                                    7,400
Keighley

                      2,940

                                                                    7,000
Torridge and West Devon

                      2,957

                                                                    7,800
Worcester

                      2,982

                                                                    7,200
Winchester

                      3,048

                                                                    4,100
Cannock Chase

                      3,195

                                                                    8,200
South East Cornwall

                      3,220

                                                                    6,300
Bristol North West

                      3,274

                                                                    6,400
Aberconwy

                      3,398

                                                                    4,400
Harrow East

                      3,403

                                                                    6,300
Carmarthen West and South Pembrokeshire

                      3,423

                                                                    5,700
Notes: Tax Credit recipient families are rounded to nearest 100
Election data refers to 2010 General election, ignoring any subsequent by-elections
Sources: Electoral Comission, HMRC
More from LabourList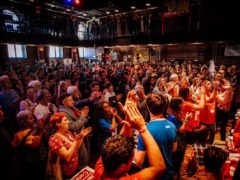 Comment
Labour's parliamentary selection process is under major scrutiny – and for good reason. Across the country, local left-wing…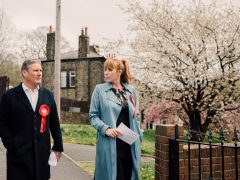 Comment
The last time Labour went from opposition to power in 1997, we were able to harness a wave…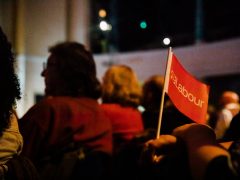 News
The local selection committee in Uxbridge and South Ruislip has been disbanded with "immediate effect" and the results…