We know these are the toughest times that most of us have ever experienced.
We've know we've suffered a global economic crisis, a double dip recession and are facing massive cuts to public spending. We know this government is happy to cut and cut until services like Local Government are made hollow through political will, not economic necessity.
We know through all the available data that people who struggle to get by are the people hit most by cuts to welfare benefits and public services. People who are out of work, often through no fault of their own, or people who are in low paid work are hit by multiple impacts of welfare reform, the housing benefit cap, rising fuel bills, cuts to the childcare element of tax credits and more.
In Camden we know that the Council and other public services are being forced to scale back, or in some cases cut completely, services that have been a lifeline to people on the breadline.
If you are reading this blog, chances are you have recently stood on a cold doorstep in an unfamiliar place for a by-election or Police Commissioner campaign hearing familiar themes: Families struggling, Councils cutting, services removed.
We know the issues are similar up and down the country, but in inner-London Camden, the challenges are exaggerated. We want to know exactly what the issues are and exactly what we can do about tackling inequality. We know that some seem to regard the pursuit of equality as a luxury to be afforded in the good times, in Camden we think it's an essential priority now. This was the genesis for the Equality Taskforce.
In the initial phase we're trying to get under the skin of Camden and really understand the pressure people face.  We've found that the median income in the borough, £32,625, is relatively high but is skewed by very high salaries at the top end – that makes Camden one of the most unequal boroughs in the UK. The average weekly rent for a two bed is over £440 per week.
Using the Joseph Rowntree Foundation's minimum income standard data, we discovered that a family of four would need a household income of over £69,000 per year for a reasonable standard of living in the private rented sector or in excess of £41,000 per year in social housing. These figures increase for people with additional needs like a disability or caring responsibility.
We know we can't solve every problem, but we know this can't go on.  Where we have control and influence we want to get better outcomes for the people who are struggling most. We want to use resources in the borough like business, the voluntary sector and our communities to help with this work. The interim report seeks to understand Camden and set priorities for the next phase of the Equality Taskforce.
This is not an academic exercise that finishes with fully referenced arguments in a paper that can be quoted. The work of Camden's Taskforce will really begin when we can monitor the positive interventions being made on the front line that have been identified at report stage.
We have a set of four clear priorities: Standard and availability of Housing, Digital Inclusion, Isolation and Unemployment. We have a comprehensive set of data. Over the next few months we will be working on identifying the areas where we can take action.
Camden has a fantastic legacy of strong public services that are already here, and we will not be duplicating the work that is going on elsewhere – via our Health and Wellbeing Board, or complex families work for example.
We want our innovative approach to looking at equality and our determination to tackle problems that persist in our communities to help or inspire other boroughs to take a look at what can be achieved even in the toughest times.
If you are a Camden resident, please get in touch if you'd like to be involved in the next phase of the work.
Sarah Hayward is the Leader of Camden Council
More from LabourList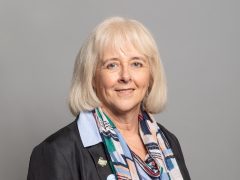 News
Ruth Jones has been promoted to Keir Starmer's frontbench and replaced Lloyd Russell-Moyle as shadow minister for natural…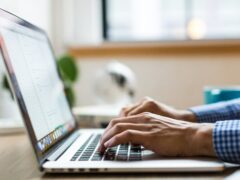 Comment
MPs have a team of people who support them in their work – usually no more than four…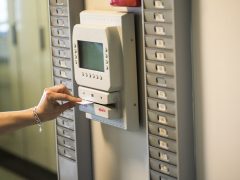 Comment
The idea of moving to a four-day working week is catching on during the coronavirus crisis, and the…