Last week The Resolution Foundation and the IPPR published a joint report  "Beyond the Bottom Line", which outlined various options for how a Living Wage could be rolled out across the country.  The report is excellent in almost every way, at last providing detail and context for those who want to see a Living Wage delivered to much larger groups of people.  But whilst I'd agree with the vast majority of its sensible recommendations, this otherwise thorough report does contain a suspiciously shaky conclusion on the issue of a statutory Living Wage.
On Twitter and the Labour blogosphere it was this conclusion which received most attention.  The report's authors repeatedly and very firmly insist government should not be in the business of enforcing a universal, legal Living Wage.  As far as I can tell, this is based on two main arguments:
That a statutory Living Wage would cost jobs
That a statutory Living Wage would undermine the voluntaristic  principles of the Living Wage campaign
Let's take these in turn. When you dig a little deeper into the report, you find that their forecasts for the impact on jobs are accompanied by some eye-watering caveats.  The report states that introducing such a measure would lead to a pay rise for 4 million workers, but "overall labour demand would fall by 160,000." But how about this for a qualification?
This is an extreme "worst case scenario" (a similar model would have predicted job losses from the National Minimum Wage (NMW), which we now know did not happen) but it confirms that we should not legislate for a statutory living wage, an option which, in any case, few Living Wage activists advocate.  
Or put another way, "When our model was tested in the real world, it proved to be very seriously flawed." Reason enough, some might think, to alter the conclusion.
Andy Harrop of the Fabian Society points out in his piece on the Living Wage, that most evidence suggests that  "higher wages do not destroy jobs (except perhaps for young people, who might need to be exempted at first)".  In addition, we should be mindful of the probable economic stimulus of increasing wages for the lowest paid.  My own union UNISON recently made this argument in our submission to the 2012 Low Pay Commission.  There clearly needs to be more work done on this issue, but I would be very wary of taking the IPPR/Resolution Foundation report as the final word on the jobs vs Statutory Living Wage argument.  The evidence they produce, by their own admission, is weak.
So let's turn to the second reason given for avoiding a statutory Living Wage: that it would undermine the voluntaristic approach which has been so successful for Living Wage campaigners.  The argument goes, that the moral power of a Living Wage relies, in part, on the fact that it has developed out of civil society rather than being imposed by the state.
I would agree that it has been the voluntary work of low paid workers, churches, trade unions and community campaigners which has put this issue on the political agenda in the first place.  The only reason we are debating this issue now, is because thousands of people have applied pressure to employers to pay workers above the poverty threshold.
Yet  I simply do not understand why moving the Living Wage to a statutory footing would undermine its moral weight.  Corporation taxes are statutory, but look at the moral outrage directed at Starbucks, Amazon and others who are perceived to have unfairly avoided paying their full share.  Or what about the National Minimum Wage itself?  Even with the heavy hand of the state behind it, the NMW has tremendous moral purchase.  If it didn't, why would the Government be issuing press releases to "name and shame" those who have dodged paying it?  Being seen to have breached a moral code is powerful, but being seen to have done so, whilst also breaking the law is usually seen as doubly so.
There are numerous examples of campaigns which develop within civil society and have then been adopted by governments and implemented, universally, through legislation.  Not everybody campaigning for the provision free healthcare and education prior to the 1945 Labour Government wanted to see the NHS and state schools introduced, but thank goodness they were.
We should be looking at this debate from the point of view of the private sector cleaner, living in a rural community, being paid poverty wages and working for an employer which will never receive the attention of a Living Wage campaign nor be tempted by an incentive system administered by a progressive local authority.  This worker deserves to be paid a Living Wage just as much as any other.  Yet, without a statutory Living Wage, we would essentially be condemning this person and their family to a life of poverty.  That cannot be right.
I would agree with the IPPR and Resolution Foundation, that momentum needs to be built in sectors of economy where the Living Wage has hardly penetrated.   Individual campaigns within particular employers, particularly in the private sector, will help to win over more hearts and minds to the campaign and make a strong manifesto commitment from Labour on this issue more attractive to the electorate.
But above all, we have to ensure that the next stage of the Living Wage campaign is a One Nation solution, making sure nobody is left behind in the fight against poverty pay.
Gavin Edwards is a National Officer for UNISON. UNISON's Living Wage Campaign page can be found here
More from LabourList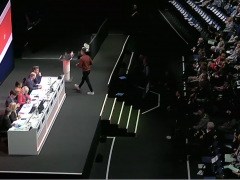 News
Labour passed a number of constitutional amendments, known as rule changes, at its party conference this year. We…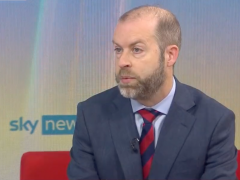 Video
Jonathan Reynolds has denounced the government's economic policy as "unsustainable, dangerous, reckless and a gamble with people's futures"…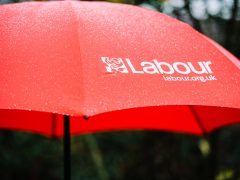 Daily email
YouGov published explosive findings last night. According to the pollster, Labour has a 33-point lead over the Conservatives – which…