Last week Westminster council and LGiU hit the headlines for a report about the role of local government in public health. Amongst a number of proposed innovations, the report looks at how councils could use incentives and rewards to encourage residents to lead healthier lifestyles. The report suggests that supplementing existing benefits to incentivise healthy behaviour could be a way of reducing the chronic illnesses that are so expensive to treat.
There has been mixed reaction to this idea from across the political spectrum, and the report gained a lot of publicity. Questions were raised about the focus on obese people; what about smokers and drinkers, for example? What about non-benefit claimants? Would some councils go further by penalising people who refuse exercise? Much of the publicity was inaccurate, LGiU were not suggesting reducing people's benefits if they did not exercise.
I, like many, would not advocate penalties if a person encouraged to exercise refused to do so. Incentivising individuals with extra benefits to encourage exercise as LGiU suggested, is a different proposition. Wherever you sit in the debate, it has opened up discussions about the role of the state in individual choices about health and behaviour. Critically though, it reinforces the significant challenge ahead that needs to be addressed. The demand for public services is rising and in health, those at the acute or chronic end of the spectrum are costly to treat. Coupled with this however, public finances now and in the future will struggle to cope with these growing demands.
This leaves Labour with stark and urgent choices about how to close this gap. This weekend we saw Andy Burnham urge the government to consider introducing legal limits on salt, sugar and fat contents in food. There is a compelling argument for this sort of approach; but localised responses must also be part of the solution, given the significant role of councils in public health. This could involve, for instance, reductions in the cost of providing services through making efficiencies; reducing the demand for services; or rationing services through means testing.
These choices may be unpalatable for many on the Left and may bring uncomfortable tensions for councils; but they will increasingly become a reality. Fairness is at the heart of the Labour movement and we want to support the most vulnerable through a set of core, universal services. However, we will only be able to provide them if savings can be made elsewhere. But it is in how Labour councils make these savings that is the crucial question.
Making efficiencies is already a necessity for all councils, and the solution needs to go beyond this. Many would argue that a sensible way to manage this could be to reduce demand for the most expensive services. In some areas Labour will have to think about how to move people away from service dependency to self-support. Investing in prevention to save later could be part of this – although this is a challenge when councils are being charged with making budget cuts upfront. The other risk is that the state gets trapped in a vicious circle of cost where trying to reduce demand on expensive services itself costs too much money and increases demand in the system elsewhere.
If Labour is to deliver on the fairness agenda and ensure that universal services are available we need to find a way to reduce demand in the most costly service areas. Helping people choose healthier lifestyles and investing in prevention will be part of the solution; but moving towards self-support is where the real savings could come in. Crucially however, Labour needs to do this in a way that protects the most vulnerable.
Laura Wilkes is a Policy Manager at Local Government Information Unit. She writes here in a personal capacity
More from LabourList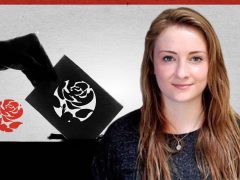 Comment
As a junior doctor working in the coronavirus wards, I have witnessed socialism in action. Health workers of…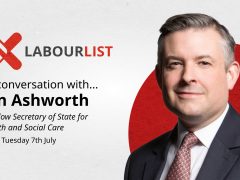 Video
Join us at 6pm on Tuesday, July 7th, for our latest "In conversation with…" online event featuring LabourList…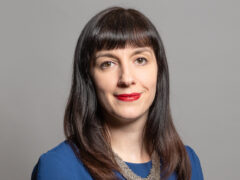 Comment
Rishi Sunak will deliver a statement in the Commons on Wednesday. Detail has been thin on the ground,…