The cost and availability of child care and child benefit are regular news items as politicians from all sides struggle to get to grips with the right balance of incentives and benefits for families while encouraging both mums and dads to remain in work.
The other side of the coin of childcare is the question of time – recently Paul Waugh tweeted about the dire impact inset days have on the lives of working parents, saying that getting rid of them would be one dramatic way to radically improve childcare for a great many parents.
Of course that is just the tip of a powerful iceberg of policy that is hugely under explored by all parties – policies that affect everyone's lives year in, year out – policies that affect how we spend our time.
A few years ago while studying the family tree with my Dad I wondered why two brothers had each been married on Christmas Day, in the 1830's and 1840's. Turns out that was their only day off…
Meanwhile in today's world we have a vastly more productive economy where even the full time worker typically gets 50+ weekends, as many as eight bank holidays and annual leave of four weeks.  Many of these achievements are directly attributable to the Labour Party and the Labour movement.
And are we happier? Do we live longer? Enjoy time with family and friends? And are we wealthier…Of course we are, contrary to the usual nay saying of the IoD when the idea of a new Bank Holiday drifts into newsprint.
In times of austerity in public funding now's the perfect time to think about the 'national calendar' and consider the best way to influence how we collectively spend our time with the public good in mind.  Here are three starters for ten:
We should consider a standardised school year with longer half terms (and potentially cheaper holidays for families) and more balanced terms, with inset days judiciously placed with or even in those holidays. Legislation is already in place to fix Easter if that helps benefit the many.
We should consider an autumn bank holiday, linked to a longer autumn half term – with the 21st October, Apple Day (amongst other celebrations) as a one good option.
And we should consider how the planned commemoration of the significant events of the Great War between late 2014 to November 2018 could best affect the nation.  A case surely could be made for public days of commemoration of at least the start (4 Aug 2014), Gallipoli (April 2015), Jutland (31 May 2016), the Somme (1st July 2016), and conclusion (11 Nov 2018) of the War, or of each Remembrance Day given they will all fall on a week day (e.g. Nov 11th 2013 is a Monday).
And we should remember our forebears who once worked a seven day week, how wealthy we now are with our own time to share with family and friends; and that some of these moments, be they Olympic moments, Royal moments, or lasting moments of the people, will of course become One Nation moments.
Hywel Lloyd is a Founder member of Labour Coast & Country and was previously a Ministerial Advisor in DCLG and Defra
More from LabourList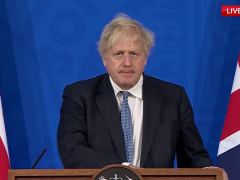 News
Three in five people feel that Boris Johnson should resign following the publication of findings relating to the…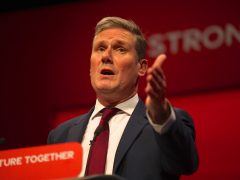 Comment
Below is the full text of the speech delivered by Keir Starmer in response to a statement from…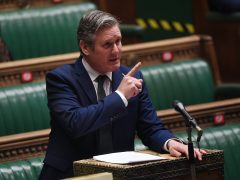 News
Keir Starmer has told Boris Johnson that "the game is up" and urged Conservative backbenchers to remove the…