The LabourList Shadow Cabinet rankings for 2012 – as voted for by our readers – are out today. And it's Andy Burnham who takes the 2012 title as the most popular member of Labour's Shadow Cabinet. The Shadow Health Secretary has been at the top of the rankings in our monthly surveys thoughout the year, so it's little surprise to see him hold claim the crown – but after a 2nd place finish last year his popularity has only grown over the past 12 months.
Beneath Burnham though there are some significant movements compared to a year ago. Rachel Reeves has surged up into second place in the rankings (up six places on 2011) despite only being in post for just over a year. Her rise is mirrored by the fall of Ed Balls, who is down 9 places this year to 13th (although it should be noted that last year's poll was conducted just before the Shadow Chancellor's speech at Fabian Society conference last year, which was criticised by many Labour members).
In 3rd place this year – rising from 10th in 2011 – is Harriet Harman, which shows a renewed ardour from Labour activists for their Deputy Leader. Harman has worked hard in a difficult role (Culture, Media and Sport), but has been rewarded by LabourList readers for her efforts. Praise should also go to Sadiq Khan, Emily Thornberry and Mary Creagh who have all risen up the rankings this year despite holding portfolios in which it is difficult to demand attention. Below Harman, the trio of Cooper, Benn and Umunna have consilidated their positions over 2012 – with Jon Cruddas (a relative newcomer) in a number 6.
Of those who have fallen down the rankings over the past year, Tom Watson's move from 1st down to 8th is likely to grab the attention of some, but to dwell on this would be unfair. After an impossibly good 2011 fighting News International, Watson fell back to earth in 2012 – but still gained a more than solid showing for someone with an essentially back room job. If Labour looks likely to win the next election – expect it's strategist in the Shadow Cabinet to move back up the rankings in due course.
Elsewhere, is it wither the Blairites? Those who are most regularly handed that label (Douglas Alexander, Jim Murphy and Liz Kendall – along with the bottom three of Twigg, Lewis and Byrne) have either seen a decline in their ranking over 2012, or a consolidation of an already weak position at the bottom of our rankings. The one person who is comfortably bucking that trend though is Caroline Flint, who moved up from 23rd to 16th this year – perhaps off the back of her campaigning work in the South.
| | | |
| --- | --- | --- |
| 1 | Andy Burnham | Up 1 |
| 2 | Rachel Reeves | Up 6 |
| 3 | Harriet Harman | Up 7 |
| 4 | Yvette Cooper | Down 1 |
| 5 | Hilary Benn |  – |
| 6 | Jon Cruddas | n/a |
| 7 | Chuka Umunna | Down 1 |
| 8 | Tom Watson | Down 7 |
| 9 | Angela Eagle | Up 2 |
| 10 | Sadiq Khan | Up 4 |
| 11 | Maria Eagle | Up 1 |
| 12 | Emily Thornberry | Up 4 |
| 13 | Ed Balls | Down 9 |
| 14 | Douglas Alexander | Down 7 |
| 15 | Owen Smith | n/a |
| 16 | Jim Murphy | Down 7 |
| 17 | Caroline Flint | Up 6 |
| 18 | Mary Creagh | Up 3 |
| 19 | Jon Trickett |  – |
| 20 | Liz Kendall | Down 7 |
| 21 | Vernon Coaker | Down 4 |
| 22 | Michael Dugher | Down 4 |
| 23 | Margaret Curran | Down 3 |
| 24 | Rosie Winterton | Up 1 |
| 25 | Stephen Twigg | Down 3 |
| 26 | Ivan Lewis | Up 1 |
| 27 | Liam Byrne | Down 1 |
Keep checking back this week, as we'll have all of the rest of the results from the LabourList survey of 2012 – your MP of the Year – and how confident Labour activists are about the party's chances of winning in 2015…
878 of you voted in our end of year survey. Thanks to everyone who took part
More from LabourList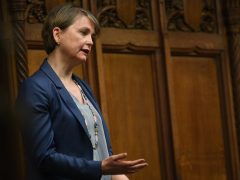 News
Yvette Cooper has become Shadow Home Secretary, Wes Streeting is the new Shadow Health Secretary and Jonathan Reynolds…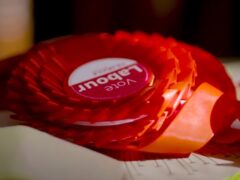 Comment
Membership of the Labour Party matters. At its best, it brings activists identity, community, fulfilment and friendship. But…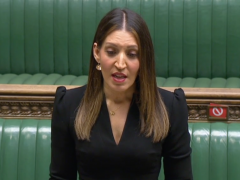 News
The spread of the Omicron variant in the UK is a "reminder that no one is safe until…