I've been in politics for twenty years, and have seen plenty of rough and tumble. What has been happening in the Department of Education since Michael Gove took over goes much further than that.
The Education Secretary's closest advisers appear to be acting with complete impunity. Either they have been given carte blanche from their boss to smear and bully those who question his approach, or they are out of control – "feral" in the words of one Liberal Democrat source.
Today's latest development exposes the behaviour of Dominic Cummings. He wrote an email to the Education Editor of the Independent, Richard Garner. Richard is an experienced journalist who knows the education brief in depth, and is personable and mild mannered.
Cummings is reported to have emailed Richard Garner about a recent piece in the newspaper saying "you should speak to Chris Cook about a good therapist." This is an extraordinary smear on both Richard Garner and Chris Cook, who works for the Financial Times, and has previously had his mental health questioned by the @toryeducation Twitter account who described him as a 'Walter Mitty' figure.  The account, which appears to have close and intimate knowledge of what is happening at the DfE is regularly used to launch personal attacks on people.
This kind of behaviour would be a clear breach of the Code of Conduct for Special Advisers, and if proven on the face of it the allegations seem serious enough that Dominic Cummings should do the honourable thing and resign, given the clear guidance within the Code. The Code specifically prohibits personal attacks such as these, saying they have no part to play in the role of a special adviser or in public life more generally.
These smears would be worrying on their own. But the trouble is they are not isolated. The Observer has reported on a bullying case involving a senior civil servant at the Department of Education who developed stress and physical health problems as a result of perceived intimidation from both Dominic Cummings and James Frayne, who was until recently the Director of Communications appointed by Michael Gove.
The case resulted in a pay out of around £25,000 to the victim, but the Education Secretary denied all knowledge of the case when I asked him about inappropriate behaviour amongst his advisers. This seems incredible given the case involved two of his closest aides.
Both Cummings and Frayne set up a think tank before joining Government, called the New Frontiers Foundation where they argued that there should be a widespread purge of independent civil servants. They worked closely with Bain & Company, the US management consultancy linked to Mitt Romney which has been appointed to drive through a restructure of the department which will result in 1,000 people losing their jobs.
Given the discipline of advisers is the personal responsibility of the Secretary of State, I believe it is high time the Education Select Committee was able to question both the Education Secretary and his special advisers so we can get to the bottom of exactly what is going on.
These cases speak to the ideological extremism that is currently plaguing the Department of Education. That can't be in the interests of sound education policy or improving our schools.
We need to shine a bright light into the dark recesses of the Department, and find out exactly what has been happening since Michael Gove came to office.
Ian Mearns is the Labour MP for Gateshead and a Member of the Education Select Committee
More from LabourList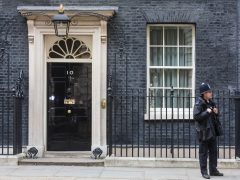 Comment
Low-paid cleaners in East London came together in 2001 with their churches, mosques and community institutions and began…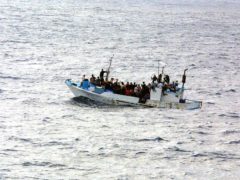 News
Civil service union leader Mark Serwotka has said union members are "sick of clearing up the mess" caused…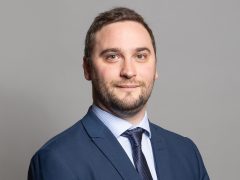 News
Former Conservative MP Christian Wakeford, who defected from the Tory Party earlier this year, has joined Labour's frontbench…