Eastleigh – the one that (probably) got away. Labour could win this seat (anything can happen in a by-election, especially when the economy is in turmoil and theres a sex scandal unfolding), but probably won't.  Ladbrokes now have Labour at 100/1 to take the seat – out from just 8/1 and the bookies are rarely, if ever, that wrong. With the Liberal Democrats learning from the New Labour trick of the lightning speed election, there has been little time for opposition parties to build their case with the largest number of "Don't Know" voters in recent by-election history. Meanwhile Labour has suffered from the overwhelming desire of the majority of Eastleigh people to send David Cameron packing. Their chosen vehicle is the is the Liberal Democrats, who have had the seat in lock-down since Chris Huhne first pleaded his innocence. Seasoned political organisers will privately tell you that this is the best organised seat the in the Liberal Democrats' stable. The legacy of Huhne is 40 councillors, an impressive database, and a postal vote operation par excellence – all vital if you are organising a election in less than a month. Labour activists in Hampshire certainly won't be throwing in the towel before polls close, but any real expectation of a shock surge in the Labour vote has now dissipated.
But despite the likely low ranking, Ed Miliband and his team can still take heart from their experience on the South coast. Back in 1994, when Labour spent a ridiculous sum of money over many months to come second in this seat, voting Labour seemed an alien act on the South coast. It's not like that now. Many voters are still quizzical about Ed Miliband's Labour but they are not hostile or angry as they have been in the past. One experienced Labour MP this week said the vote was "soft as putty" in reference to the staggering number of 2010 Lib Dem voters who now scoff at Nick Clegg's party on the doorstep. "They want to vote Labour but are scared in so doing they'll let Cameron in", she said.
In three weeks it's impossible for Toby Perkins MP and his team to convince sympathetic supporters Labour can win – so they turn to the non-Cameron option they believe can win. Frustratingly, that's the Lib Dems.
Despite what you read in the newspapers, the Tory campaign is not collapsing because  of the performance of their dreadful candidate Maria Hutchings. Though she carries the new nickname "Mefear Hustings" because of her inability to turn up to public debates, she is not responsible for the meltdown. Eastleigh voters are furious with the coalition and scornful of David Cameron. It's why some of them will express their annoyance by voting for UKIP, who have run a smart campaign fronted by Nigel Farage.
How can the Liberal Democrats win when there is fury with the government they are part of? The genius of the Liberal Democrat campaign is that they've managed to convince the people of Eastleigh that the local Lib Dems are nothing like those beastly national Lib Dems (despite Chris Huhne having been a Cabinet Minister). In Eastleigh, the Liberal Democrats are not the same people who voted for tax breaks for millionaires and the bedroom tax. On their leaflets they are the people who stand up for green spaces and give pensioners tax cuts. They've pulled out every stop to convince voters their local candidate is not tainted by the voting record of Lib Dem MPs. And in three short weeks, it looks like they're going to pull it off. The shameless bunch even carried a quote from Alan Johnson claiming Labour couldn't win in Eastleigh on one of their leaflets (a lesson to even the most experienced politician that loose talk can damage a campaign).
Labour has tried it's best to undo the Lib Dem magic. It's rumoured that Perkins kept his campaign team up through the night on Friday as they rushed out a "Stop Press" leaflet after the announcement that Moody's downgraded it's forecast for the UK economy. His experiences of defeating a sitting Lib Dem MP in the gruelling general election of 2010 has been invaluable to his team of young supporters, members and volunteers. In two weeks they have mobilised a battalion of workers who have spoken to over 20,000 people on the phones and doorstep – an unheard of target even just a year ago. Labour's social media campaign has been more engaging and inventive – as additional resources meant that the party was able to send a staff member from the digital team down to work full time in Eastleigh. The Arnie Graf training school is beginning to lay roots. Trainee organisers have mobilised members and supporters more effectively, training the keenest volunteers and giving them the skills to carry on the fight when the campaign team rolls out of town. That might mean Labour one day becomes a force in Eastleigh, regardless of how the polls might look on Thursday evening.
John O'Farrell will probably not carry the words MP after his name at the end of this week. But he should perhaps carry the prefix "saint". This lifelong Labour activist has endured a vicious attack from the Daily Mail and a punishing physical schedule of blitz and canvass sessions. Despite the attacks, he's avoided the anodyne soundbites that are normally de rigeur for by-election candidates – and that's a change that is much for the better.
Few in Labour circles claim that coming 2nd, 3rd or 4th in Eastleigh is a disaster for the party – because it isn't. It's 258th on our target seat list, meaning this has been one by-election where Labour has been able to enjoy the ride with little national political impact. That's not the case for the Tories. If Cameron comes second – or even third – he will have a very rocky time. The rise of UKIP in this by-election sets up a deadly test for the Tory leader in the Euro and local government elections in 2014. And as Eastleigh is on the Grant Shapps general election target list, if they can't win it in a by-election caused the outgoing MP pleading guilty to his crimes and resigning in disgrace, what does that say to his unruly group of MPs marginal seats?
Failure contributes to the increasing view that David Cameron is a one term Prime Minister. That's why, in the words of Nigel Farage, defeat would be a catastrophe for David Cameron. It's a situation that should bring a bigger smile to the face of Ed Miliband than one of John  O'Farrell's gags. But to be honest, if Cameron-baiting Tea Party Tory disaster-area Maria Hutchings is elected MP and added to the rebellious rabble on Cameron's backbenches, Miliband might just be smiling at that news too…
More from LabourList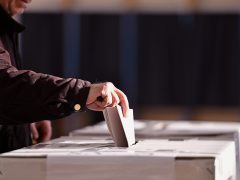 Comment
This year's Labour conference is designed to be an upbeat and inspiring affair: the final battery charge for…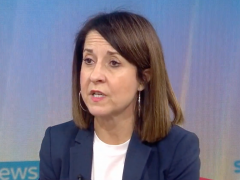 Daily email
Workers vs shirkers, drivers vs eco-zealots Fresh from dusting off their spades to dig out battle lines over…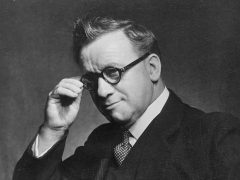 Comment
Imagine waiting for a bus at Marble Arch on a hot summer evening in London in 1921. There…