Tomorrow I will be seeking to introduce a bill to ensure that individuals seeking election as independents are required to declare any party membership they hold when standing.
The proposed law wouldn't make it harder for anyone to stand for election, and would not prevent people from standing as independent candidates even if they were members of a party, it would simply mean further information about the candidate would be in the public domain to ensure a full and informed choice could be made.  It would, I hope, add transparency to our democracy and help make sure the public have the information they need to make an informed choice.
For me, being a member of the Labour Party is who I am.  I joined when I was 17 years old because I believe in the ideals of the party and because I believe that we are stronger together than we are alone.  For me, my party membership is not just a belief in who should govern but a fundamental part of my stance on my values and outlook on the world. I'm proud to stand openly as a Labour candidate win, and on occasions, lose.
So why now? I'm sure all of us know  of, or have suspected, examples of people who are members of political parties standing for election as independents.
I was particularly made aware of it last year in the run up to the Police and Crime Commissoner elections in my area of North Wales. Liberal Democrat member Winston Roddick ran as an independent  and I found it frustrating that  that a fully paid up party member would stand for election as an independent without resigning their party membership, and try to be something they blatantly were not.
Despite Mr Roddick's objections about the idea he had mislead anyone by standing as an independent, his election win was announced in a Liberal Democrat briefing sent to party spokespeople saying "In Wales, Lib Dem member Winston Roddick won the North Wales PCC seat." Yet he ran as an independent and no doubt got some votes he would not have had he declared openly his party colours. It was said in the Commons at the time -is 'masquerading as an independent' the new Liberal Democrat electoral strategy?
I think this does present a very real problem for our democracy. At the moment there is no obligation when standing for election to report any party membership when standing as an independent. I believe people should be public and proud about being members of the party they support, but if they are not, how can the public feel they have voted with full confidence when someone who claims independence pays money to be member of a political party. They may not take direction from said party but clearly there is some form of influence so I believe the public should know about this before they vote.
I believe such a law is increasing in importance in an age of protest votes and 'anything but the establishment' because whilst the Liberal Democrats may have provided the most high profile example of this practice, there are other possibilities with people standing as independents who are actually party members. I don't think any of us would be comfortable with the idea of members of parties like the BNP and others being able to stand as independents and have people vote for them as independents in good faith.
And only last Thursday a Conservative was elected as independent in the city of London corporation election
We can and should be proud of our democracy and the way in which our elections operate.  Voter suppression, intimidation and rigged elections are not part of the way anyone does politics in the UK.  However, without a fully transparent system where voters are given the full information about the candidates they are voting for, we will leave the door open to  a lack of clarity and inappropriate influence in our political process.
David Hanson is MP for Delyn, and Shadow Police Minister
More from LabourList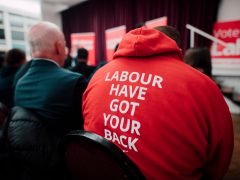 Comment
Values matter: what we and those around us hold dear is one of the biggest predictors of political…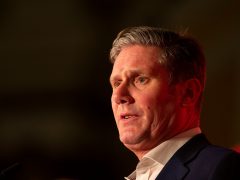 News
Keir Starmer will use his first conference speech since becoming leader to promise Britain that the party he…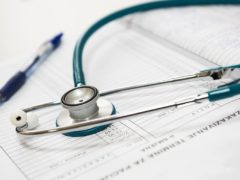 News
Labour has attacked the government over a "shameful broken promise" after it was revealed that the Tories have…