You know a Government is in trouble when it blames everyone and everything for their own woes. Under this Government, sunshine, snow, the Olympics and a Royal Wedding have all been accused of extinguishing economic growth. At the CBI conference last year, the Prime Minister blamed judicial review for stifling business and the reason why the Government can't build its way out of recession, through big infrastructure projects.
The Prime Minister is wrong on the cause of the country's economic woes and also ignores the crucial constitutional importance of judicial review. In a country without a written constitution, there are few mechanisms for individual citizens to hold the government to account. The Master of the Rolls, Lord Dyson, said "there is no principle more basic to our system of law than the maintenance of the rule of law itself and the constitutional protection afforded by judicial review". Recent history has demonstrated just how right Lord Dyson is, and shown how important a tool judicial review can be in stopping bad decision making.
Judicial review is about ordinary people, local communities, charities and residents groups using their power as individual citizens to make sure public authorities abide by the law when taking decisions that impact on their lives. It's about street traders unfairly refused licenses to trade, farmers whose grants were incorrectly denied, students unreasonably refused grants, householders unlawfully denied planning permissions and others all challenging those decisions.
And it's about big ticket cases too – like the botched West Coast Mainline franchising or the disastrous cancellation of Building Schools for the Future money, both of which were exposed as examples of poor decision making as a result of the judicial review process.
I don't expect the Lord Chancellor to be the shop steward for judges and lawyers, but at the same time he should avoid crude grand-standing and recognise the substantial impact Judicial Review has on good government. It has lead to more accountability and attacking judicial review would see Government's insulated from crucial accountability and more able to ride roughshod over proper procedures.
The Government's justification for these changes is muddled. The Prime Minister cites economic reasons. The Justice Secretary talks about curbing immigration challenges to some audiences and the delay on government policy making to others. But Chris Grayling has never yet let the facts get in the way of a good tabloid headline. His proposals are remarkably evidence free, something we've come to expect since he became Justice Secretary.
If it is the case that the pressure has become too great on the justice system leading to delays, then why did the Government make no consideration of the need for a better resourced court system or an increase in the number of judges hearing judicial review cases, to speed cases up? Instead, they've opted to choke off access to justice.
If curbing unmeritorious immigration judicial reviews is the real reason, why is there no mention of the importance of the UK Borders Agency overhauling its decision making process to avoid mistakes? Nor any mention of looming changes to the Upper Tribunal that could substitute use of judicial review for immigration cases?
If immigration cases are stripped out, the number of judicial reviews is broadly at the same level it was 20 years ago – hardly the explosion in numbers ministers would have us believe, and no greater burden on business – if it ever was in the first place – than in 1993.
Smoke and mirrors are being used by the Government to mask the real reasons for these changes. The arrogance of the Government means they are dismissive of legitimate checks and balances, giving the impression of being above accountability. This is a recipe for bad policy making and bad laws.
I want to live in a society where, when the executive gets a process wrong, they can be challenged rather than one where they are immune from being held to account. Being challenged by a judicial review can feel like a nuisance when in government but we are a party that must never allow ourselves to be an unaccountable executive. And the irony is that many Conservative MPs and Councils are currently involved in judicial review proceedings against the route of HS2 and were also involved in campaigns against a third runway at Heathrow. It would appear what is sauce for the goose is not sauce for the gander!
The state must be willing to give power away and be properly accountable and open to challenge.  The attack on the ability of individual citizens to hold power to account is unprecedented in modern times; cuts to legal aid, the curtailing of no-win, no-fee cases with less and less public spend being covered by Freedom of Information are what the Tory led government have already done. The Conservatives also want to abolish the Human Rights Act and leave the European Convention on Human Rights, giving citizens even fewer tools to hold unaccountable power to account.
Author and academic Timothy Garton Ash said, in one of his books on the blossoming human rights movements in 1980s Communist Eastern Europe, that "one measure of how democratic a political system is, is precisely the degree of pressure from below on the people in power", and he's dead right. Democracy is so much more than voting in elections. It's about citizens feeling empowered to engage in the administration of democracy, and to hold to account their elected representatives at all times, and not just elections. Judicial review is a key tool in this armoury, and by weakening it, this Government is demonstrating it is not on the side of individual citizens.
Sadiq Khan is Shadow Secretary of State for Justice
More from LabourList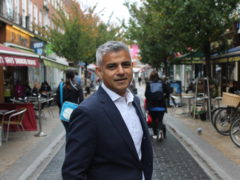 News
Labour incumbent Sadiq Khan has been re-elected in the London mayoral contest that turned out to be significantly…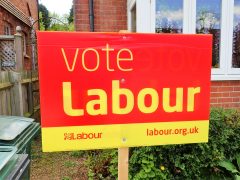 News
The Conservatives have made gains in the North of England in the May 6th elections but suffered defeats…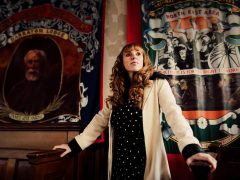 News
Deputy leader Angela Rayner has been sacked as Labour Party chair and national campaign coordinator in a bold move by…