In one of the coldest and longest winters in memory, it's little surprise that energy bills have rarely been out of the headlines. But the problems with Britain's energy market go far deeper than the cold snap. Over the last decade, the big six energy companies have been able to enjoy a large increase in their total UK profits, at a time when consumers have been experiencing huge increases in household energy bills. Ten years ago the big six were making profits of just over £2 billion year. Later this year when the companies reveal how much profits they made in 2012, the figure will be close to £6 billion.
The only possible explanation for how the big six energy companies have been able to enjoy such a substantial increase in their profits, at a time when they have not made acquisitions beyond their existing businesses, when sales volumes have fallen, and when there has not been a fall in either fuel or operating costs, is if these firms have used their market power to force up prices.
The way they  have been allowed to arrange their businesses means these companies can sustain big and rising profits, whatever the cost of wholesale energy and whatever the cost to households and small businesses. All of the big six energy companies both generate and retail power. So when wholesale prices are high the generation side of the business makes big profits because they can sell the power they produce for more than it cost to generate. And when wholesale prices are low the retail side of the business makes big profits because they sell the power they've bought for much more than it originally cost them. Either way, the energy companies enjoy strong profits and consumers are left to foot the bill.
So what can we do about it? Under pressure at Prime Minister's Questions David Cameron made a rash, and now infamous, promise to force the energy companies by law to put everyone on the cheapest tariff. Unsurprisingly this promise unravelled within hours. If everyone was on the cheapest tariff, people asked, surely this would be the only tariff? And if there was only one tariff, wouldn't it also be the most expensive one? And what would stop the energy companies from just raising their prices anyway? Since then the Government has been forced to perform an embarrassing u-turn. Now, instead of claiming to put people on the cheapest tariff, they've added a neat caveat which renders the whole policy completely meaningless. They say they want to put people on the cheapest tariff for them. How this is different from the cheapest tariff for the rest of us no one can really explain.
What David Cameron doesn't seem to grasp was that even if you could, somehow, put everyone on the cheapest tariff, the cheapest tariff in a rigged market will still not be a good deal. That's why Ed Miliband and I have set out a range of fundamental reforms to the entire structure of the energy market. At the moment most energy is bought and sold in secret, bilateral deals between and even within the six big energy companies.  We will put an end to that. Under our proposals energy companies would be forced to put all the power they generate on the open market and make it available to anyone who wants to sell it on to the public. This will generate more competition and put a downward pressure on prices.
But we've also said that the existing regulatory framework has failed consumers. Too often the existing regulator Ofgem has let the energy companies get away with ripping people off. Even when it has taken action it has often only come after investigations that have taken years. And the penalties it has imposed have only ever been a drop in the ocean compared the profits the companies have been making. That's why we've said we would scrap Ofgem and create a tough new regulator with the power to force these companies to pass on price cuts. Sure, this might be unpopular with the energy companies themselves. But unlike David Cameron whose broken promises and tinkering will do nothing to help people with their fuel bills, under Ed Miliband's leadership Labour is showing that we have the courage to stand up to powerful vested interests, the right ideas for the future and the strength to see them through.
There have been something like 17 different inquiries into the British energy market since 2001. The lesson I take from that is simply: without fairness there can be no long-term stability. The proposals Ed and I have set out would provide not just a fairer energy market for consumers but also a more certain regulatory environment for the energy companies themselves.
Caroline Flint MP, Shadow Secretary of State for Energy and Climate Change
More from LabourList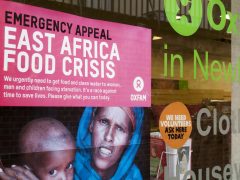 Comment
Someone in East Africa dies of hunger every 48 seconds. This is the result of the imperfect storm…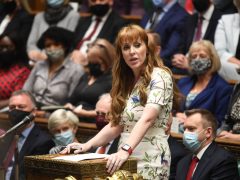 News
Angela Rayner has accused Boris Johnson of "watering down the rules to save his own skin" after the…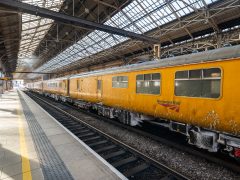 Comment
Network Rail, the company that owns and maintains Britain's railway infrastructure, has recently announced plans to cut over…