As Liam Byrne has pointed out, we need to build more houses. It would be fair to say that the last Labour government was at best ambivalent towards house building. Yet in Byrne's interview with the Evening Standard about the housing benefit bill he rightly bemoans us "spending £24 billion on housing but hardly building any houses. No wonder rents are soaring. We simply cannot go on like this."
This is a significant intervention on the subject from a former New Labour minister. The Labour Housing Group has long been campaigning for a significant programme of house building, and new members are always welcome.
You'd think, wouldn't you, that Labour was responsible for a ballooning housing benefit bill? After all, we've heard the quote lifted from a hundred CCHQ press releases that housing benefit was "out of control" under Labour.
Housing benefit did indeed rise under Labour. Between Tony Blair walking through the front door of Downing Street up until the recession hit in 2009 (at which point you'd expect a big spike due to increased unemployment) spending on housing benefit rose by 13%. Not brilliant, it could be argued, but hardly an unmitigated disaster, especially given the housing bubble at the time. Higher unemployment caused by the recession boosted the figure by a further 22% by the time Labour left office in 2010.
In order to assess whether or not this increase qualifies as "out of control" a little bit of context is required. When Margaret Thatcher came to power in 1979 spending on housing benefit stood at £2.9bn in today's money. Under the premierships of her and John Major that figure reached £15.8bn by 1997.
That's an increase of nearly 450% in real terms.
If housing benefit was out of control under Labour, it was positively wild under the Tories.
Labour is far from blameless when it comes to the housing crisis this country's in. The reason the bill soared under the Thatcher and Major governments was that a political decision was made to switch from subsiding building new homes to subsidising rents, a policy New Labour continued whilst in government. The failure of this policy is perhaps the single biggest lesson that the next Labour government must learn.
Labour should be bold at the next election: we should make an explicit pledge to cut the housing benefit bill. However, we must do it on our terms, recognising that housing benefit subsidises landlords not tenants.
The Tory plan to cut housing benefit by capping it has failed. Spending on housing benefit has continued to climb since the Tories limited Local Housing Allowance (LHA) claims at 30% of local market rates and introduced caps on the total amount people can claim for each property size.
So how can Labour cut the bill? First of all we need a massive programme of social house building. The biggest failure of the last Labour government was to ignore the consistent calls from Labour members for councils to be given the power to build again. The private sector and housing associations alone have never been able to deliver the number of new homes required to keep pace with demand. Councils have to play a major role if we are to see the scale of house building required to make up for a generation of failure.
There is cross-party consensus in local government for the "borrowing cap" placed on councils to be lifted, allowing them to borrow to build new homes. London Councils and even Boris Johnson have called on the government to lift the cap. The next Labour government must heed these calls.
Borrowing to build housing should also be removed from the Public Sector Borrowing Requirement, as is the case in all other EU countries. This would allow local authorities to borrow to build without adding to the national debt. Tory-run Westminster Council has led the charge on this.
The second thing Labour must to do to cut the housing benefit bill is take action on high rents in the private sector. We need a system that guarantees longer tenancies with predictable rent increases, along the lines of the system of rent regulation that works in Germany. This sort of system will not only hold rents down, but also provide stability to those living in the private rented sector, especially the increasing number of families.
Finally, Labour must make a bold pledge on wages and tackling unemployment. Many people who claim housing benefit are in work doing low paid jobs. They claim housing benefit because their wages are too low and their rents too high. By moving towards a living wage we can radically reduce the sum we spend on subsidising rents. Labour should also commit itself to a goal of full employment.
Everyone agrees that spending £24bn a year on housing benefit, a large chunk of which ends up in the pockets of private landlords, is madness. The question for Labour is, are we willing to take the bold steps necessary to shift spending away from subsiding rents and back to subsidising house building? Correcting a generation of policy failure will not be easy, but we cannot afford to fail.
Tom Copley AM is the London Assembly Labour Group Housing Spokesperson
More from LabourList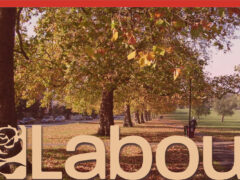 News
LabourList has been sent the following longlist for Labour's Streatham parliamentary selection by a reliable source: Bell Ribeiro-Addy…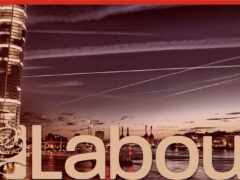 News
LabourList has been sent the following longlist for Labour's Vauxhall selection, confirmed by The New Statesman's Patrick Maguire:…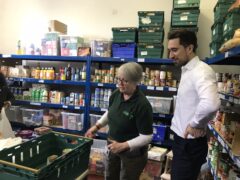 Comment
The UK is the sixth richest country in the world but, after almost a decade of government austerity,…