A cleaner met me on the corridor the other day as I was leaving the office and gave me a huge hug. "Thank you, City Mayor," she told me "that's been the best news for years."
After I had recovered from my embarrassment, I realised what she was talking about.
Salford had just introduced the full Living Wage – becoming the first local authority in Greater Manchester to implement a full Living Wage of £7.45 for every member of staff at Salford City Council. 1,200 of our lowest paid staff – including all our apprentices – received an immediate pay boost.
Over a year, that will amount to an extra £1,300 for some of our staff.
More than 300 cleaners, almost 400 welfare assistants, more than 100 general kitchen assistants and 65 classroom teaching assistants, have all been given a wage rise. And now, as the city's elected mayor I want to go on to establish an Employment Charter for the public, private and Third Sectors, which includes, as a central objective, a full Living Wage. And that would be another step along the way to Salford becoming Britain's first Living Wage city – tackling in-work poverty and boosting spending power in the local economy.
Our role as a Living Wage employer does not stop just our own employees. We have a role as a civic and community leader, to encourage other public sector organisations, the Third Sector and progressive Private Sector business leaders to follow our lead. We are already in negotiations with several of these – and the outlook for the future is promising, with more announcements planned.
As a commissioner of many services, Salford City Council also has an increasing responsibility to reject the commissioning of services which embed poor pay and poor conditions, in order to make difficult budget cuts.
We must raise the bar across our commissioned services.
We buy millions of pounds worth of goods and services from the Private and Third Sector each year. We want to use the Employment Charter to lift local pay levels in our commissioned services and amongst our contractors in Salford.
I have seen the difference £7.45 an hour has made to hundreds of people, bringing real hope to some of the poorest people who have been paying the price for the Coalition's failed austerity programme. I have heard their stories. They tell me that the Living Wage will help them to reach their ambitions.
Take one of our catering assistants, 24-year-old Claire Gettins. Claire's yearly wage will rocket by £1,385 to £13,874. She said: "With this extra money I'm going to start saving for a new car and I would love to have my own place. The Living Wage is a real boost." For fellow catering assistant Kirsty Bamping, who is saving up with her boyfriend for a home of their own, the Living Wage has been "great news". Kirsty, 26, will gain £1,346 in her annual pay packet. It's because of women like Claire and Kirsty – and 98 per cent of the beneficiaries of the Living Wage in Salford are women – that I want the Living Wage to become the norm for my city.
I know it's a bold ambition – local government, at a time of cuts, setting the minimum pay below which no one should fall, but it's up to us to argue the case for fairness and decency at work.
I want to raise the aspirations and ambitions of our city's workforce.
The alternative is a race to the bottom, with the public sector sanctioning more pay freezes, wage cuts and worsening living standards for working people.
As a city council, we have taken the opportunity to transform the lives of thousands of Salford people, while at the same time providing a welcome boost to spending power in our local economy.
I want to see public, private and third sector leaders join me in trying to get rid of poverty pay across our city.
It is both socially just and economically efficient.
And that's an ambition worth having.
Ian Stewart is the Mayor of Salford City
More from LabourList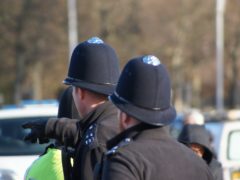 Comment
Another week in Haringey, another young man fighting for his life after a near fatal stabbing in Bounds…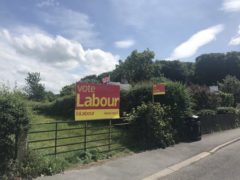 Comment
On Thursday 2nd May, Swale borough council in East Kent is one of the councils in England with…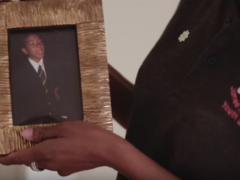 Video
Labour's latest party political broadcast, airing tonight ahead of local elections on May 2nd, focusses on crime. The…