For a man who evidently views himself as one of his generation's great statesmen, Boris' latest slander on the people through his lucrative Daily Telegraph column betrays a worrying tendency to view people's behaviour through his own actions. Today he attacked British workers for their 'sloth' and questioned why Germans are more productive then British employees. This follows on from last month's offering, which lay the cause of unemployment squarely at the feet of 'low skilled and unambitious' Britons – despite the fact that there are 2.5million people unemployed and only half a million vacancies.
After all, anyone looking for laziness in the workplace need only look at Boris' last year in office. While Londoners have been working longer hours for less money, Boris has handed unprecedented spending and decision-making powers to unelected political appointees, choosing instead to spend his time, and taxpayers money, angling for a job he evidently isn't qualified for.
Nevertheless, it's great to see Boris – albeit inadvertently – use Germany as an example for inspiration. It's a shame he's so late to the party. After all, Ed Miliband has made the pursuit of 'responsible capitalism' that characterises the German and Scandinavian models a key feature of Labour's thinking on the economy ahead of the 2015 election.
Unlike Ed, however, Boris refuses to look beyond the superficial, choosing to use German success as a stick with which to beat the very people he's paid to stand up for, rather than a model that the U.K should follow. The reasons for German economic success make uncomfortable reading for somebody as committed as Boris is to the short-termist, laissez faire, free-for-all economics that helps fill the coffers of Conservative HQ.
Certainly, Labour market reform, which centres on excellent provision for those in stable, long-term employment whilst providing flexibility for those industries requiring more temporary labour, has played a role. But it is impossible to ignore Germany's social partnership approach to the economy; particularly at the microeconomic level.
Collective bargaining between trade unions and employers' organisations to ensure that workers' pay reflects costs of living without being inflationary is still the norm when negotiating pay; workers' representatives have a right to seats on the supervisory board of larger companies; and inter-industry partnership between employers incentivises training and development and the provision of apprenticeships.
Alongside the German approach to long-term financing of industry, its belief in an active state (particularly in respect of industrial strategy), and a belief in a big role for high-end manufacturing (something Boris has dismissed as in terminal decline in the London region) and you'd be getting somewhat closer to the nub of the German 'Wirtschaftswunder'.
All this, of course, is lost on Boris, a Mayor with so few answers to the problem of our struggling economy that he's spent the last year delegating his responsibilities to unelected appointees. Even where he has been active, all we've seen from Boris is cuts to frontline fire and police services, ever-rising fares and a collapse in house-building. Instead of knocking hard-working and hard-pressed workers he should set himself straight and do the job he was elected for – standing up for Londoners, not himself.
Len Duvall AM is the Leader of the Labour Group on the London Assembly
More from LabourList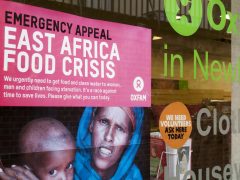 Comment
Someone in East Africa dies of hunger every 48 seconds. This is the result of the imperfect storm…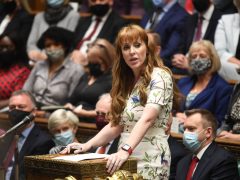 News
Angela Rayner has accused Boris Johnson of "watering down the rules to save his own skin" after the…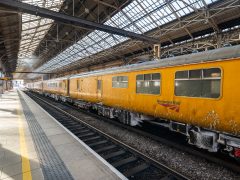 Comment
Network Rail, the company that owns and maintains Britain's railway infrastructure, has recently announced plans to cut over…