Most people like to think that we live in a society that is fair and equal but for some it is still not equal at all. When it comes to TV presenters, women disappear when they reach over the age of 50.
As part of the work of the Older Women's Commission, I wrote to the six main UK broadcasters asking them how many older women they employ on screen and behind the camera. The figures provided by broadcasters show clearly that once female presenters hit 50, their days on-screen are numbered.
The majority of over 50s in the UK are women (53.1%) but the overwhelming majority of TV presenters who are over 50 are men (82%)
While TV presenters are broadly reflective of age in the general population (30% of TV presenters are over 50 compared with 34% of the UK population) they are wholly unrepresentative in terms of gender
Only 7% of the total TV workforce (on and off-screen) are women over the age of 50
While TV presenters under 50 are broadly representative of the gender balance in the population (48% of TV presenters are under the age of 50 are women compared to 49.7% of women under 50 in the general population) women are grossly under represented amongst TV presenters over the age of 50
So there are older presenters and women presenters – the gaping hole is when it comes to older women presenters.
Miriam O'Reilly, former Countryfile presenter, has bravely spoken out about the specific discrimination she experienced in the industry as she got older. It is clear that there is a combination of ageism and sexism that hits women on TV that doesn't apply to men in the same way.
Why does having older women on-screen matter?

The under-representation of women on-screen matters. We should be opposed to discrimination against any individuals, and it is clear that older women presenters do get shuffled off and disappear from TV as they get older.
But it is also wrong more generally, to have a pervasive sense that women are not valued when they age.  Broadcasters rightly value the wisdom, expertise and authority of older male presenters but don't seem to be able to value their women presenters in the same way.
And what does it say to the many older women viewers when older women 'disappear' from our screens when they hit 50?
Meeting with TV executives to ensure action is taken
Though the figures are stark, it is encouraging that broadcasters have been transparent in providing them. This is the first time the figures have been published – an important step.
Following publication of the statistics, I met with senior TV executives to challenge them to take action. They agree that the lack of older women on our screens is an important issue and that the statistics are a wake-up call to the industry.
Broadcasters have agreed that action must be taken and express their determination to make progress. One of the next steps is to ensure data is standardised. And to ensure broadcasters do actually make progress and that this is not just warm words, I will be publishing these statistics annually.
More from LabourList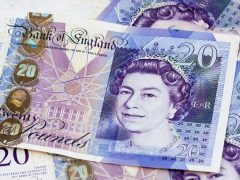 Comment
As the cost-of-living crisis bites, Labour needs long-term structural answers to growing inequality. Basic income provides such an…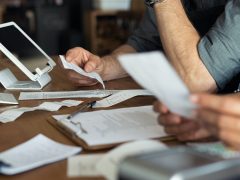 News
Half of 'Red Wall' voters would be more likely to vote Labour in a future general election if…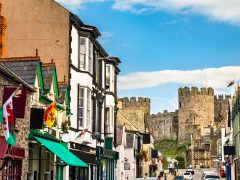 Comment
The headlines are straightforward: Labour gained 68 seats, the Independents gained six seats, the Lib Dems gained ten…