Imagine if the Labour Party came up with a policy that proposed ending long term unemployment, whilst simultaneously rebutting charges that the party was "soft on welfare". Imagine if such a policy would help assuage people's main fear about immigration- that their jobs are being taken- whilst lifting families out of poverty and equipping them for work. Imagine if Labour created a policy that would show the Tories up for being ideologically unwilling to use the power of the state to end the welfare dependency that they claim exists.
Tony Blair once said that in politics, when you get bored of saying the same thing over and over again, that's when people are just starting to listen. If Labour had created such a policy, you would expect it to be the only thing that Ed Miliband would want his shadow team to talk about. Every party political broadcast, leaflet, Question Time appearance and newspaper interview would surely be relentlessly and obsessively focused on getting the same message about this policy across. Instead of attempts at rebranding the party, you might expect that strategists would insist on repetition ad nauseum of the policy at every conceivable opportunity.
Labour's failure to talk about the Jobs Guarantee plan announced in January is bizarre. In Saturday's speech to Progress Conference, Ed Miliband thought only to mention the proposals in passing, giving prominence instead to attacks on the Conservatives for disunity on Europe. Liam Byrne appears to be studious in his determination to avoid talking about the idea, instead focussing on think tank talk on "contributory principles" which lack any potential to burst the Westminster bubble.  In media appearance after media appearance, shadow cabinet ministers appear not to think it worth noting that Labour has a proposal that would end both long term unemployment and welfare dependency together.
The Jobs Guarantee scheme is not a panacea for all of the UK's problems, but capping the amount of time that people could be unemployed in Britain would do no end of good. The hopelessness that people often feel when out of work could be ended by setting a date at which they would be guaranteed good quality, decent work. The political potential of the scheme is enormous.
It makes no sense that Labour is ignoring the best idea that the party has had in decades. It's time to speak up.
More from LabourList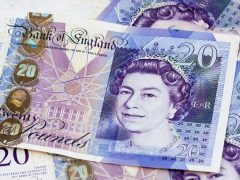 Comment
As the cost-of-living crisis bites, Labour needs long-term structural answers to growing inequality. Basic income provides such an…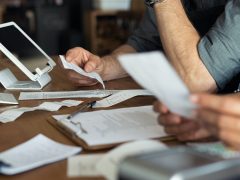 News
Half of 'Red Wall' voters would be more likely to vote Labour in a future general election if…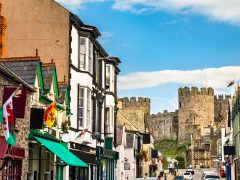 Comment
The headlines are straightforward: Labour gained 68 seats, the Independents gained six seats, the Lib Dems gained ten…