Ed Miliband has been clear that we need to get Britain building again and help the families that are being locked out of the market.
New figures published this week by Shelter show that young people who work hard are locked out of buying new homes for up to 30 years because of sky-high property prices fuelled by decades in which Britain has failed to build enough houses.
Nobody should be in any doubt about the Labour Party's determination to rebuild this country, get our construction industry working again and give families a chance of owning a decent home for their children just like their parents did before them.
Recently Ed Balls said that if the entire infrastructure boost recommended by the International Monetary Fund was spent now on housing it would allow the building of around 400,000 homes across the country and support over 600,000 new jobs in construction including 10,000 apprenticeships. A huge boost for construction and the wider economy.
Developers need to maintain a pipeline of land supply for the future and a certain amount of landbanking is necessary as part of any housebuilder's business. But in the midst of the biggest housing crisis in a generation, some development land is being hoarded unnecessarily. There are firms sitting on land, waiting for it to accumulate in value and not building on it. Land-owners with planning permission, who simply will not build.
Planning permission has been granted for 400,000 homes in England and Wales – equivalent to a city the size of Birmingham – which have not yet been built. And yet in the latest quarter, only 18,380 homes were completed by the private sector – the lowest quarter in 23 years.
That's why as part of Labour's Policy Review we will consult in the coming months on how to get that building started. We are going to look at giving local authorities real power to say to the worst offenders that they should either use the land, or lose the land. Permission to build should mean land-owners build.
As part of Labour's policy review we'll be looking at a range of measures to encourage land-owners to start building, getting construction workers back into jobs and providing decent homes for families and children.
Options include giving local authorities "use it or lose it" powers such as charging developers fees for unnecessarily sitting on land with planning permission or, as a last resort, issuing a compulsory purchase order.
When Ed Miliband appointed me as Shadow Housing Minister I said my first priority was to put housing centre stage in British politics in a way in which it has not been for a generation. Not just because housing is in the soul of the Labour Party. Not just because from our recovery post-war, to every recession since, housebuilding has been a key part of sustainable economic recovery. But because a decent home at a price people can afford is so essential to leading a healthy, happy life – and right now, too many people have to struggle too hard and too long to achieve that or it is simply out of reach.
That's why housing is now at the heart of Labour's agenda for 2015.
More from LabourList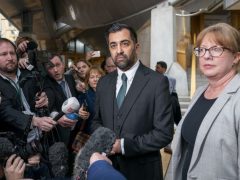 Comment
While Tuesday might have been Humza Yousaf's first day as First Minister, it was also his last as Health…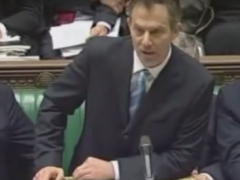 Comment
Twenty years on, Labour's discussion of the Iraq War is curious and worrying in equal measure. The disaster often…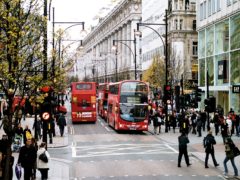 Comment
First as a local councillor, and now as the Labour parliamentary candidate for Cities of London and Westminster,…