I've followed the rail policy discussions on LabourList recently with interest and welcome the fact there is now a serious conversation taking place within Labour ranks about how the structure of the rail industry can be improved. A publicly owned and publicly accountable railway has been the policy of my trade union since privatisation and 20 years on it remains the only way to deliver value for money for taxpayers and passengers.
The current position on the East Coast line can be traced back to an emergency motion submitted to 2009 conference by ASLEF and TSSA calling for the party to support retention of the line in the public sector. The not-for-profit East Coast's current balance sheet vindicates Labour's position and shows that it has paid more money back to the Treasury than any rail company since privatisation.
It's worth noting that train operating companies are asset light businesses. They don't own the tracks, trains or the majority of the stations. East Coast's net assets are £7 million. Yes, £7 million on a business with turnover of around £700 million. Train companies provide a service. Retaining them in the public sector once franchise expire, as Labour are considering, would not be onerous on public liabilities. In fact the profits could be reinvested in the industry to reduce fares, for example.
The operational side of the industry is a good place for Labour to start. Not-for-dividend private company Network Rail has delivered many improvements in the last decade but its £30 billion (and rising) debt timebomb is a bullet that will be have to be bitten by some future government like it or not and is clearly more problematic. Similarly the three rolling stock companies who own the trains and lease them to train operators are owned by offshore registered financial consortia who avoid tax and make exorbitant profits. Tackling this sector within a sector is a more substantial challenge but a good place to start would be creating a public rolling stock company. Labour could also consider a windfall tax on their profits.
Ed Miliband has been right to equate rail companies alongside energy firms in his predatory capitialism narrative. Shadow Secretary of State for Transport Maria Eagle MP has been a powerful advocate for reform. The party's opposition to the EU's Fourth Railway Package and its liberalisation agenda is another significant development.
It is vital Labour has an imaginative rail policy at the next election in order to reconnect with those seats in the commuter heartlands of the South East and the Eastern region where the lost so badly in 2010.
Mick Whelan is General Secretary of ASLEF.
More from LabourList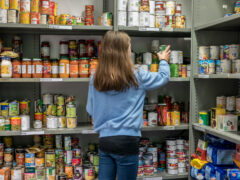 Comment
Next year there will be an election and Labour stands poised to take power. Unlike the late 1990's,…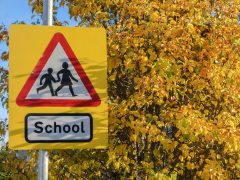 Comment
Unlike 1997, education is not going to be a top tier issue at the next election. That will…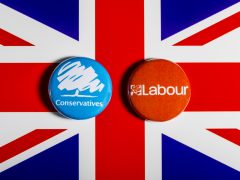 Columnist
If you listen to some commentators, you'd think Labour are now destined to be the largest party in…