Late last week, barely noticed by the media (or party activists for that matter), Labour took another significant public step towards a policy of renationalising the railways. Reacting on Thursday to Tory plans to privatise the currently public owned East Coast service, Shadow Transport Secretary Maria Eagle attacked the "weakness of the case for this privatisation" and attacked privatisation as "a model that will see profits shared with shareholders, instead of invested in services".
Eagle's comments were backed up by Lord Adonis and Sadiq Khan – the transport ministers responsible for the original East Coast deal – who were both unequivocal in their support for the publicly owned operator. Khan in particular appeared to be sending a message when he said:
"Now that we have seen the success that can be achieved by a not for dividend operator, it makes no sense for Ministers to proceed with this costly privatisation."

The obvious corollary of this is that if a nationalised/publicly owned railway franchise can work so well, and with such benefit to the taxpayer (£800 million by the end of this year) – why isn't Labour advocating the complete renationalisation of the rail network? Especially when – as our recent polling showed – the public think that a nationalised rail network would be both cheaper and better. East Coast certainly seems to be performing better under public control – journey times have been cut and the line carries a million more passengers than it did three years ago.
For the Lanour leadership, a period of testing the water certainly seems to be underway. Last year the Observer reported that Labour was considering bringing the rail network back under public co trol. And when I interviewed Ed Miliband a few months ago – on a train – he said:
"I think this government is just ideologically committed to just privatizing the railways and getting East Coast back into private hands. We should be looking at mutual and public options."
Yet at a time when there's "no money" – as politicians are so keen to tell us – the party can't afford to pay huge sums of money to buy out rail franchises. Instead, what is being encouraged by many in the Labour movement are plans to bring the network under public control piece by piece as the rail franchises expire. That's an idea which it's believed Maria Eagle is open to.
She certainly should be. A policy that's popular in the country as well as the party. A policy that would put more money in the exchequer rather than in the hands of (over subsidised) private sector profiteers. At a time when Labour lacks attention-grabbing, pledge card ready policies at a ti,e when the leadership are aiming to be tough on spending, surely rail nationalisation is a no-brainer?
More from LabourList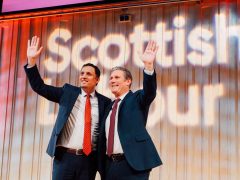 Daily email
Rutherglen: Will Labour win – and would it really signal Scottish revival? Starmer is hitting the campaign trail…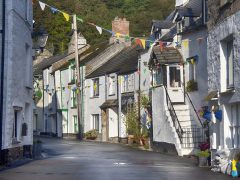 Comment
Labour has promised a 'Take Back Control Bill' in the first King's Speech. Aimed at England, it must…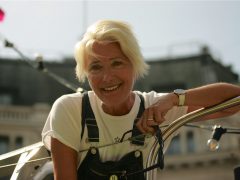 News
Almost 100 climate activists, experts and campaigners from around the world have written to Labour leader Keir Starmer,…