Last week I highlighted 5 women from the 2010 intake who Ed Miliband could add to his Shadow Cabinet in the coming months. Today I've taken a look at five of the wise heads on the backbenches with experience of government who could add something to Miliband's front bench team in opposition:
Alistair Darling – the obvious candidate for a return to the Shadow Cabinet at some point, Alastair Darling managed the remarkable feat of overseeing a financial crisis, and yet coming out of it with his reputation intact – if not enhanced. Before taking on the Treasury, Darling was known as the person you wanted in charge of a department if you wanted no drama. Now he's in charge of keeping Scotland in the union – a task too important to pull him away from – but if he's successful in that task, his reputation will skyrocket further. The talk of Darling returning as Shadow Chancellor seems a non-starter though as Miliband has been clear that Ed Balls will stay in post – so which role could he take on? There are no shortage he has experience in – he's done plenty of them in the past.
Margaret Beckett –  if things had been different four years ago Margaret Beckett could have been out of party politics for good, yet she was defeated by John Bercow in the race to be Speaker. Yet although whispers circulate around Westminster that Beckett may step down in 2015, there's been no indication yet that she's considering leaving the Commons. Dame Margaret is a former Foreign Secretary, former party leader (interim – between John Smith and Tony Blair) and spent ten years in the Cabinet. Next year is the 40th anniversary of her first election to parliament – if she'd be willing to return to the Shadow team, she'd bring considerable experience and a household name to Miliband's team.
Alan Johnson – a man who needs no introduction, but who is getting one anyway. Former Home Secretary, Education Secretary, Health Secretary, Secretary of state for DTI, DWP Secretary, former Deputy Leadership candidate, former Trade Union General Secretary and the man who could well have been Prime Minister, if the dice had fallen differently. Alan Johnson is a big beast in every sense of the phrase, and his recent book has reminded people that he's a talented storyteller – and comes from the kind of background that MPs don't tend to come from all that often. However his short-lived tenure as Shadow Chancellor – which ended for reasons other than politics – was not a happy one. Yet he's committed to standing for parliament again in 2015 – so could he come back to help Labour before the election, and try and get even more Cabinet roles under his belt?
Margaret Hodge – Hodge has been tenacious in her Chairing of the Public Accounts Committee, dragging tax avoidance back onto the agenda, forcing ministers and CEOs alike to be accountable to Parliament and showing that there are many ways in which to be a powerful and influential MP that don't involve being a minister or shadow minister. That said, during a long and distinguished career in local and national government Hodge has held many roles, but has never sat in the Cabinet. Could she be tempted from the PAC – where she has considerable influence – to join colleagues around the Shadow Cabinet table? Perhaps not, but it would be worth the ask from Miliband.
Pat McFadden – recently I was watching Treasury questions when a Labour backbencher stood up and demolished the Chancellor in a cold, brutal, analytical yet thoroughly polite manner. That backbencher was former Business Minister Pat McFadden, who has a broad range of experience in government – as well as behind the scenes as Tony Blair's Political Secretary. McFadden stood for the Shadow Cabinet in 2010, but was not elected – although that shows that if Miliband calls him, he is willing to serve.
More from LabourList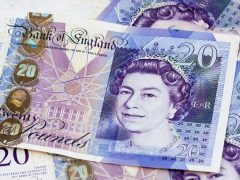 Comment
As the cost-of-living crisis bites, Labour needs long-term structural answers to growing inequality. Basic income provides such an…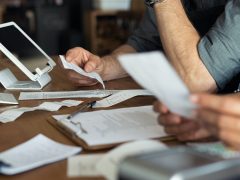 News
Half of 'Red Wall' voters would be more likely to vote Labour in a future general election if…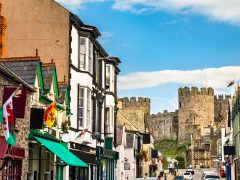 Comment
The headlines are straightforward: Labour gained 68 seats, the Independents gained six seats, the Lib Dems gained ten…