Describing political events as 'Clause IV' moments has become so clichéd that it's generally best avoided, but the scale and ambition of Ed Miliband's proposals yesterday have drawn understandable comparisons.  For me however, the Clause IV reform is a bittersweet moment in Labour's history; on the one hand it was a hugely symbolic change that showed Labour was serious about offering a relevant and modern programme.  But on the other, after building a grassroots campaign to secure the change that energy was allowed to dissipate, and the Party soon reverted back to the same old command and control tactics to get its way.  This was particularly evident in the newly devolved structures in London and Wales, with the leadership relying on arm-twisting and affiliate muscle to get what it wanted.
That's why Ed's speech yesterday was so significant.  Clause IV was symbolic, but this is something much bigger than that.  It is a fundamental recasting of power within the Party, handing it from those at the top to those at the grassroots.  It offers us a chance to genuinely make Labour a party rooted in the workplace and the community.  If we are serious about our links with the trade unions, rather than just paying lip service to them, this is an opportunity we have to grasp hold of.
In response to Ed's proposal, post-Falkirk, to end machine politics and create an open and transparent political movement, some people have – not unreasonably – pointed out that there are times when processes have been perceived to have been abused and it has not been union power which has been responsible.  But that's exactly why what Ed is saying is so necessary. We shouldn't seek to simply replace one interested parties' undue influence for another: we should aspire to a system that is fair and open to all, where membership of any particular interest group is not a prerequisite to success.
I know some are concerned about the financial impact these changes to the Party could have.  There is no doubt that we will have to do much more to bring in even the same level of funding in affiliations that we receive now.  But I say bring it on – if we haven't got the confidence in ourselves to make the case for what we believe in and generate support for it, then we shouldn't even be in politics to begin with.  I am confident that the objectives of the next Labour Government – on improving living standards, creating a real industrial strategy, and tackling vested interests –resonate with the vast majority of trade unionists in the UK.  We should have no fear in making this case to them.
The shared goal of everyone in the Labour movement – whether it's Ed Miliband, Len McCluskey or Tony Blair – is surely to ensure that we are genuinely a Party based in the world beyond Westminster, and that we seek to bring as many people into that movement as possible.  That's exactly why I have always believed the trade union link is vital, and why I believe Ed's proposals are so important now.  Ed Miliband's leadership has given us the chance to make Labour a mass movement once again.  We should all make that opportunity a reality.
Jonathan Reynolds is the Member of Parliament for Stalybridge and Hyde, and PPS to Ed Miliband MP
More from LabourList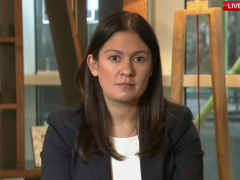 Video
Trevor Phillips on Sunday MPs paid tribute to Conservative MP David Amess, who was killed on Friday. Shadow…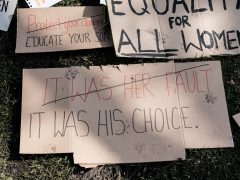 News
Exclusive new polling by Savanta ComRes for LabourList has revealed that UK adults are supportive of the move…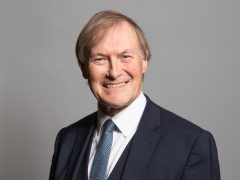 News
Sir David Amess, the 69-year-old Conservative MP for Southend West, has died after being stabbed several times at…