Today the NHS is 65.
One fact above all others confounds its critics on the Right: it remains the only health system in the G8 providing decent, comprehensive health cover to a whole population for less than 10% of GDP.
Anyone today wishing to proclaim it a "65-year mistake" needs to explain how we can afford a market-based health system which, as evidence shows, costs more than planned systems like the NHS.
The question people will legitimately ask, following recent failures, is whether the NHS can give all people safe care and personal dignity in a century when ageing is the greatest challenge.
It can – but it depends on striking a new settlement for the NHS for the 21st century.
Back in 1948, the World Health Organisation defined health as "a state of complete physical, mental and social well-being and not merely the absence of disease or infirmity." For all that the NHS was a huge step forward, it wasn't set up to deliver this vision.
Social care was excluded. For that reason, we have a health service in England that is only able to deal with part, not all, of one person's needs. As we live longer, this becomes a bigger problem. In our late 80s and 90s, needs become a blur of the physical, mental and social. It's not possible to say to people anymore: 'this bit of you is dealt with over here by the council; the rest over here by the NHS'.
The new settlement I propose is simple: a single service that sees the whole person. A national health and care service uniting the social with the physical and mental. I am clear that the full integration of health and social care is the only way to go. Labour has led this call and, recently, the Government has been mimicking our language.
There is a problem with Norman Lamb's warm words on integration: his Government has already legislated for fragmentation.
Across England, NHS trusts looking to merge with community teams and social care are being warned, under the terms of the Health and Social Care Act 2012, this is "anti-competitive". This Act stands in the way of the change the NHS needs and that is why we will repeal it.
Instead, we will ask the NHS to lift standards in social care.
I am clear that we will never get the care we aspire to from a malnourished, minimum wage social care service. Governments of all shades have neglected social care and, in the end, you get what you pay for. Years of cut-price contracts have left us with an adult social care workforce with 307,000 people on zero-hours contracts. How can people who don't have the security of knowing what they will earn from week to week pass on a sense of security to those they care for?
Looking after someone else's parents is the highest calling a young person can answer, not the lowest.
Until we send the opposite signal, we won't build a care system ready for this century. Whole-Person Care is a vision which starts with the individual and puts in the support they need to keep them where they want to be – at home with the family. This is the reform that the NHS needs: service reform, not structural reform, making the home, not the hospital, the default setting for care.
Our NHS has served us well. Tonight, let's celebrate its successes but also be honest about its weaknesses – resolving to embrace a new settlement that will stand it in good stead for the next phase of its life.
Andy Burnham is the Shadow Health Secretary
More from LabourList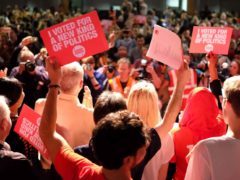 News
Momentum, the grassroots organisation that was born out of Jeremy Corbyn's 2015 leadership campaign, has launched an all-member…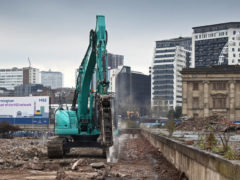 Comment
Doom-mongers and NIMBYs are out in force. Our poor excuse for a Prime Minister, Boris 'piffle' Johnson, has…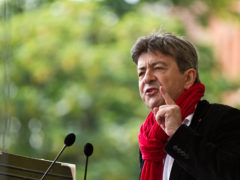 Comment
A recent LabourList article suggested that we in the Labour Party have much to learn from Jean-Luc Mélenchon,…