It really wasn't meant to be like this. With recess approaching, the Tory machine hatched a strategy for the parliamentary break based upon their weakest area: the NHS. Misguided and foolhardy, two weeks ago the Tory spinners briefed the Mail and the Telegraph of their intention to 'target Burnham.' So far, so good.
It didn't matter that David Cameron had told the House of Commons during his statement responding to the Francis Review in February that Francis "…does not blame the last Secretary of State for Health and he says that we should not seek scapegoats." Facts like this and other inconvenient truths are nothing more than barnacles to get off the boat.
Of course, the Keogh Review was always going to be the vehicle for the plot to 'target Burnham' and postponing its publication until two days before Parliament rises always part of the campaign strategy.
Sadly for les incompetents in the Tory briefing machine, the week prior to the publication of the Keogh Review proved to be rather uncomfortable. First, a shame-faced Secretary of State shook at the dispatch box as he tried to sneak out ward closures, including the A&E at Trafford General Hospital – the birthplace of the NHS – without telling any of the local MPs affected. The ineffective Jeremy Hunt was giving a 'doing' as his mendacity was exposed.
No sooner had the sound of barnacle scraping stopped before, on the following day, a U-turn was announced to the Commons on the government's proposed plain cigarette packaging proposals. In a series of tweets, popular Tory MP Sarah Wollaston wrote: 'What a tragic waste of an opportunity. 'Barnacles scraped off the boat' AKA more lives ruined for political expediency…R.I.P. Public Health. A day of shame for this government; the only big winners big tobacco, big alcohol and big undertakers.' Quite the tawdry mess.
Diane Abbot nailed the Tory U-turn and shone a light on David Cameron's latest hand-picked Chief Advisor (Coulson, anyone?) Lynton Crosby, and his widely alleged connections with the tobacco lobby. Cancer Research UK responded furiously to the decision and said that "lives would be lost as a result" of the choice to delay. Yet again people were entitled to ask, just what compels Jeremy Hunt to take orders from rich Australians and is there a special interest that he actually can resist? It wasn't meant to be like this for the wallaby wannabe, but here the Tories were again, caught in a mess of their own making. Desperate times called for truly desperate measures; project 'target Burnham' stepped up a notch.
Last weekend, the Tory briefing machine was out in force in the Sunday papers, predictably trailing that today's Keogh Review would 'this week show that 14 hospital trusts have been responsible for up to 13,000 "excess deaths" since 2005.' (Telegraph)
Much of the broadcast media took the message, salivated over it and repeated it ad nauseum. The Tories spun for their lives and a largely supine media followed suit.
Whilst they were waiting for the Keogh Review to be published and for their recess campaign to be rolled out, the Tories met on Monday night in Committee Room 19 of the House of Commons to discuss 'target Burnham'. So splendidly well did they think their smear campaign was going that ten brave head bangers souls, put their names to a letter published in the Telegraph calling for Andy Burnham's resignation. The letter read:
'…Baroness Young and others now explain, the CQC was under "political pressure" not to expose failure – pressure which the Baroness said increased when current Labour Shadow Health Secretary, Andy Burnham, was in office.'
Unbeknown to this hardy lot – because Downing Street clearly didn't tell them or their smear machine – Barbara Young had already written to David Cameron politely pointing out that such claims were bogus and that he had been 'misled'.
The Baroness wrote:
'During my time as Chairman, CQC was not pressurised by the previous Government to tone down its regulatory judgments or to hide quality failures…So I am afraid neither my evidence to the Francis Inquiry nor my current recollection of CQC's experience under the previous Government can be interpreted to support the view that in the words of your answer at PMQs "there was a culture under the previous Government of not revealing problems in the NHS." How can this misapprehension best be corrected for the record?'
Ouch. It wasn't meant to be like this.
Undeterred, the Tory spinners sat and waited for the publication of the Keogh Review and the awaited vindication of their spin. Sadly, someone hadn't read the script and wrote to Professor Sir Bruce Keogh as a result of the assertions about his review in the Telegraph piece. Out of the blue, Sir Bruce responded…
'Not my calculations, not my views. Don't believe everything you read, particularly in some newspapers.'
Then, eventually, the report landed and it made grim reading for the Tory smear squad. Professor Keogh prefaced his excellent report – accepted by Labour in full – with a letter to Jeremy Hunt that will have made for excruciating reading for the hapless Health Secretary. Professor Keogh wrote:
'The NHS embodies the social conscience of our country. Every week, our NHS positively transforms the lives of millions of people and we should be deeply proud of this fact. Sadly, there are times when the NHS falls well short of what patients and the public rightly deserve.'
'We found pockets of excellent practice in all 14 of the trusts reviewed. However, we also found significant scope for improvement, with each needing to address an urgent set of actions in order to raise standards of care.'
Who could disagree? Then, the hammer blows:
'Between 2000 and 2008, the NHS was rightly focused on rebuilding capacity and improving access after decades of neglect. The key issue was not whether people were dying in our hospitals avoidably, but that they were dying whilst waiting for treatment.'
It didn't end there. The Professor took the spin and smears head on:
'However tempting it may be, it is clinically meaningless and academically reckless to use such statistical measures to quantify actual numbers of avoidable deaths. Robert Francis himself said, 'it is in my view misleading and a potential misuse of the figures to extrapolate from them a conclusion that any particular number, or range of numbers of deaths were caused or contributed to by inadequate care.'
For good measure, he then reminded the Secretary of State that Labour had begun an improvement programme to address the issues outlined in his review before leaving office:
'In 2008, Lord Darzi set out a comprehensive strategy for improving quality.'
It wasn't meant to be like this. It really wasn't.
Away from the smear campaign, Professor Keogh's review, like the Francis reviews instigated by Andy Burnham, is an important effort to improve care for all those who use it. It should be welcomed. In this debate, the patients best interests should determine everything that politicians do.
Cameron's awful reality is that he is his own biggest problem on the NHS: the public just doesn't trust him. Nor should it.
The smears will doubtless continue. In David Cameron's war on Labour's growing poll lead on the NHS, the first casualty is the truth.
Jamie Reed is a Shadow Health Minister
More from LabourList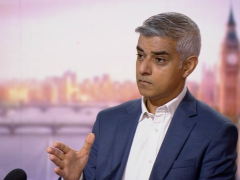 Video
Trevor Phillips on Sunday Labour's Pat McFadden from the shadow Treasury team urged the government to "get on…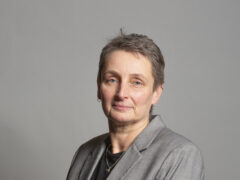 News
Kate Osborne, the left-wing Labour MP for Jarrow first elected in 2019, has revealed that she was issued…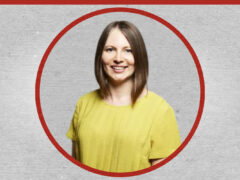 Comment
Leader's report The pre-conference leader's report is traditionally brief. Keir spent the summer on visits around the country.…