It has taken over two years for the Government to publish its Trident Alternatives Review, the fudge agreed to as part of the Coalition Agreement. The deterrent had become a plaything of government, but we were assured it would be worth the wait. In January of this year, Danny Alexander briefed that his review would contain a "compelling" set of alternatives, hailing that the Liberal Democrats had forged a "significant moment" in the nuclear deterrent debate.
What then has the Liberal Democrat review this week concluded? Put simply, nothing. This is the Alternatives Review which rejects all of the alternatives, concluding that none of the other options offer "the same degree of resilience as the current posture of Continuous at Sea Deterrence [CASD]". The Liberal Democrats have spent thousands of pounds of taxpayers' money and wasted over two years merely to discredit their own policies.
So what now for the Lib Dems' nuclear deterrent policy? Documents obtained by the press shows their master plan is to send two unarmed submarines out to sea on an irregular basis, an option so ludicrous that it was not even considered worthy of study for the Alternatives Review.
This would end the UK's continuous-at-sea deterrence posture, which since 1968 has ensured that one nuclear-armed submarine has been on patrol at any one time. This frankly bizarre Liberal Democrat policy would leave the UK open to nuclear blackmail, makes the submarines vulnerable to first-strike attacks, and would be significantly escalatory if the UK ever were to arm the submarines during a crisis. And we've since found out that the cost savings from this would be relatively negligible and potentially non-existent.
As Jim Murphy—the Shadow Defence Secretary—argued in the Commons this week, the Lib Dem plan is to put unarmed submarines out to sea is like installing a burglar alarm with no batteries on your house and placing a sign in the window asking burglars to 'come in'. They want to take us to a nuclear no man's land: unable to ensure the nation's security; unable to reduce proportionate costs; and unable to meaningfully contribute to the global disarmament agenda.
We live in increasingly uncertain times. As Barack Obama argued in his landmark 2009 Prague speech, "the Cold War has disappeared but thousands of those [nuclear] weapons have not. In a strange turn of history, the threat of global nuclear war has gone down, but the risk of a nuclear attack has gone up". In a less stable world there can be no justification for either unilaterally disarming or for decreasing the capabilities of the UK's deterrent.
The Labour Party has rightly waited until the release of the Government's Alternatives Review before passing judgement, and we have also undertaken rigorous work of our own on the subject, talking to industry, academics and our major international partners. Labour has maintained that we are committed to the minimum credible nuclear deterrent, and it would have taken a substantial body of evidence for us to conclude that there was a posture that fulfilled our criteria of capability and cost more than CASD.  There is nothing we have seen from the Alternatives Review or from our own extensive research that convinces us otherwise.
That is why Labour is committed to maintaining a continuous at sea deterrent. It is the only posture which ensures that our submarines are invulnerable to pre-emptive attack and that, therefore, the UK is able to possess significant second-strike capabilities. It is this which is the cornerstone of a minimum effective deterrent, offering a constant and credible guarantee. If we want to avoid the potential for the UK being subject to nuclear blackmail and causing escalation at a time of crisis, whilst ensuring best value for money and a credible deterrence, a CASD-Trident posture is the only serious option.
However, we will continue to explore ways in which this can be delivered most efficiently, aiming to drive savings throughout the Successor programme relating to submarine design and greater co-operation with our allies.
And Labour would keep momentum on our disarmament efforts, looking at further reductions of missiles and warheads on deployed vessels, as well as taking a lead internationally to push the agenda of global non-proliferation. The best way to advance our ultimate goal of a world free of nuclear weapons is to work on a multilateral basis, encouraging other nations to sign the pledges that we ourselves would make and making proportionate cuts in warhead holdings with other nuclear states.
It is right that the Labour Party has pledged its support for a ballistic missile-armed submarine platform based on continuous-at-sea deterrence. A part-time deterrent of the ilk being put forward by the Liberal Democrats is one that would make the world a more dangerous place, a price not worth paying for the dubious savings it would yield.
Kevan Jones is the Member of Parliament for North Durham and is the Shadow Armed Forces Minister
More from LabourList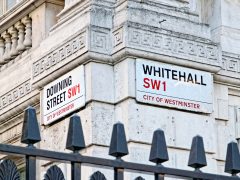 Comment
New governments need to make a splash, to make changes, to make their mark. The first 100 days…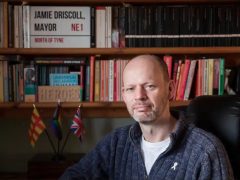 News
The Labour mayor for the North of Tyne region Jamie Driscoll has been blocked by the party from…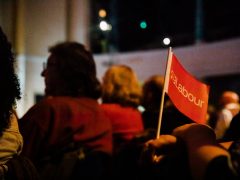 News
Labour Party membership has fallen by almost 170,000 since 2018 and by approximately 19,000 since last summer, despite…