Dear Jim,
Welcome to British politics. We're all a bit surprised that you have signed up to the British Conservative Party although I am aware you have "long admired Prime Minister Cameron". So I don't doubt therefore you are sincere in that admiration and won't criticise you for the personal decision you have made.
You will presumably be producing a full analysis of the Tory campaign in the field and the ability of sitting Tory MPs in swing seats to motivate and turn out their vote.
With that in mind I'm sure you'll be interested in the calls that have been made this week by respected Conservative commentators such Tim Montgomerie and Lord Ashcroft along with Douglas Carswell MP for Grant Shapps to publish the Tory membership figures. As far as I can see the hyper twittering Tory Party Chairman is refusing to divulge the data.
I do hope he isn't keeping this membership information from you in the same way he is hiding it from everyone else.
I know you will need that data to best advice Grant on how to build an insurgent activist base. But I'm afraid you rather have your work cut out.
The reality is Conservative Party doesn't have any insurgent activist base.
Over on ConservativeHome activists complain that the Tory High Command is 'trying to hide the massive drop since Cameron became leader', that 'CCHQ is embarrassed by the number of people who have left the party since "call me Dave" took over' and that 'membership is dropping daily.'
Let me offer you some help. By going through the returns from local Conservative Associations filed with the electoral commission you can get a rough idea of how many members a local Association has based on their membership income.
Amazingly in the key swing battleground seats – where as you know the 2015 General Election will be fought – membership of the local Tory Parties has plummeted.
So to take just a handful of examples in Lincoln (maj 1,058) the Tory Party has a membership of around just 135; in Warrington South (maj 1,553) similarly it's around 135; in London's marginal Hendon (maj 106) the Tory membership stands at about 110. In Stafford (maj 5,460 and the seat  David Cameron fought in 1997) Tory membership is about 150 members. In Peterborough (maj 4,861) just around 140 members. In the key West Midlands bellwether of Halesowen and Rowley Regis (maj 2,023) membership is just 72 and perhaps most jaw dropping of all Tory membership is merely 30 in super marginal Sherwood (maj 214). No wonder a Tory 'spokesman' today let it be known the Conservative Party 'does not comment on membership figures.'
Reports of these dramatic falls in Tory Party membership certainly reinforce the anecdotal evidence that Labour campaigners have been picking up about a glaring lack of Tory campaign presence on the ground across the country.
This campaigning atrophy in these battlegrounds your guys need to defend hardly bodes well for the key seats your guys want to win to form a government. Since 2010 in seats like Gedling, Nottingham South, Birmingham Edgbaston, Tory councillors have, well, taken quite a battering.
Of course hardworking incumbent MPs can book trends. Labour MPs in marginal seats gained reputations for local campaigning on bread and butter concerns.
I'm not sure if the same can be said for Tory MPs in swing seats today. Too many of them have got themselves into local controversies whether its poor taste stag dos, insults to the local towns they represent or simply reminding voters about all they came to hate regarding the last parliament. Unfortunately for these marginal seat MPs such embarrassments will hang round their necks right up till election day.
In contrast across the country Labour is selecting strong insurgent parliamentary candidates from a wide range of backgrounds and grounded in real life. For example, in marginal Gloucester we have Sophy Gardner a former RAF Wing Commander, in marginal Carlisle we have Lee Sheriff a former shop worker, in marginal Bury North we have James Frith a local businessman.
Our candidates know the importance of building a strong local campaign base. That's why in Tory held seats like Hastings we've seen Labour win seven our eight county council seats; in Harlow we've taken three out of four council seats in the town. Its why in Corby – a classic swing seat won by the Tories in 2010 – we won it back with a swing of almost 13% in the 2012 by-election.
This week Tories bigwigs started taking the electorate for granted declaring they were on the 'glide path' to victory.
With an organisational challenge on this scale, it doesn't look like a 'glide path' to victory to me.
Best Wishes
Jon Ashworth MP
More from LabourList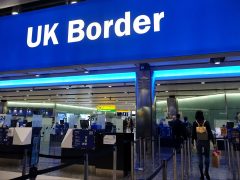 Columnist
Does Labour think that immigration to Britain should be lower? The party found the question hard to answer…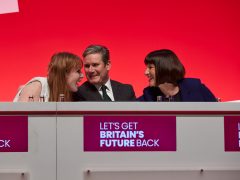 Columnist
The crisis in public services is visible to every British citizen. Waiting lists, crumbling buildings, exhausted staff. All…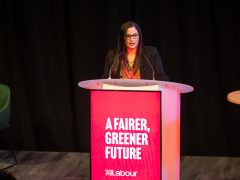 News
"If an election was called tomorrow, as a member of the national executive committee, I feel confident that…