Jon Wilson has attacked the decision of Labour Friends of India to invite Narendra Modi, Chief Minister of India to speak to Labour MPs in London. Modi is a leading politician of India, currently topping the popularity polls as to the person people would most like to see as the next Prime Minister. His party the BJP is the official Opposition Party and predicted to be the largest single party after the next General Elections which will be some time before May 2014.
Labour Friends of India has not asked for fraternal relations with the BJP as Jon Wilson seems to suggest. There is no move to involve the Labour Party officially with the proposal. This is an attempt at getting to know a politician, no doubt controversial, but who is important enough for us to get to know.
Let me as a member of Labour Friends of India, as a member of the Labour Party for over forty years, and as someone who has studied Indian politics for more than fifty years respond to some of the issues raised by Jon Wilson
Is Narendra Modi the monster Jon Wilson claims he is ? Is he contrary to all norms of decent behavior that we in the Labour Party adhere to ?
There is a lot of fierce debate about Modi, the BJP, and what happened in Gujarat in 2002 and since. Perhaps we can clarify the issues a bit. Let us look at the evidence there is and not just mouth settled prejudices.
Narendra Modi has been elected thrice successively as Chief Minister of Gujarat in an open democratic election. Each time he has won an overwhelming majority of seats in the Legislative Assembly, nearly two thirds most recently in December 2012.
Jon Wilson says about Modi and his party BJP 'His Party refuses to acknowledge Muslims …'.
Not true. In the most recent elections for local government bodies, 25 % of Gujarati Muslims voted for the BJP and one hundred Muslim candidates were elected on the BJP ticket. There are Muslim spokespersons who represent the BJP in the national media.
Jon Wilson speaks of Modi's 'Aggressive form of Neo-Liberalism ':
Gujarat is a state of India and its economic policy is part and parcel of India's economic policy though there are regional variations across the country. India adopted neo-liberal reform in 1991 under a Congress Government (when Dr. Manmohan Singh the present PM was the Finance Minister and initiator of the reforms) which has transformed the prospects of the country and brought down poverty at the fastest rate in its history. Since then Left parties as well as BJP and its allies have held power at the Centre and none has reversed the policy. Gujarat has always been a leading regional economy and recently has registered an exemplary rate of growth. It is known for its business friendly culture. Modi has attracted a lot of Indian and foreign capital to Gujarat. This may be the only way in which the neo liberalism is 'aggressive'.
Growth with inequality is not peculiar to Gujarat but has been a feature of growth in India and for that matter China as well.
Jon Wilson says 'Gujarat has one of the worst sex ratios..'.
Sex selection is rife in India and has been a feature of its modern history for at least hundred and fifty years if not longer. Again Gujarat is not unique; Rajasthan, Haryana and Punjab are just as bad. Sex selection is thus neither recent nor connected in any way with Narendra Modi or BJP.
Jon Wilson says 'Modi remains under investigation…'.
Narendra Modi was given a clean chit in the most recent investigation by a Special Investigation Team appointed by the Supreme Court of India. Of course there will be further attempts to see if he can be brought to justice but in the last eleven years no one has found anything to convict him. Everyone is innocent till found guilty.
As for the riots of 2002, they were horrendous but not unique. Communal riots are an ugly feature of Indian political life. In the first 17 years after independence 1947-1964, no riots occurred as Prime Minister Nehru was determined to use his authority to stop them before they got too big. In the years since 1964, 13000 riots at a rough estimate have happened in India, most of them under Congress rule as it has been the dominant party in power since 1947. Gujarat was one of the first states to have riots in 1967 soon after the State was formed. Congress was in power in the State then.
The Gujarat riots of 2002 were the first televised riots as TV was not just official TV which could repress such news (as it did in 1992 when Hindu mobs destroyed the Babri mosque and the Government used the official TV channel to suppress the news) but widely privately owned. TV and newspapers gave extensive coverage to the riots. They lasted intensively for four days from 28th February – 3rd March following the tragedy of a railway carriage carrying 59 Hindu pilgrims being torched at Godhra station. The carnage that followed killed around 1200 Muslims and 300 Hindus (though all numbers are speculative).
But even so Gujarat riots are not unique nor the worst that has happened. Much worse riots have taken place in 1984 when 3000 Sikhs were killed and the Congress led Government of Rajiv Gandhi stood by and indeed abetted the rioters. No one has been punished for that; indeed some leading lights have had high position in Congress. There was also a riot in January 1993 in Mumbai when Muslims were killed again. Congress was in power and no one has been punished despite an independent report by Judge Sri Krishna naming the culprits. [Muslims were punished for a later Bombing campaign in Mumbai in March 1993.]
In Gujarat there have been many cases where punishments have been meted out to leading rioters including one prominent woman member of the BJP – Maya Kodnani – who has been jailed for 28 years. The Muslim perpetrators of the torching of the railway carriage have also been punished.
India is a democracy unlike those many Eastern European countries with which the Labour Party retained fraternal relations for all the years till they collapsed. Labour Friends are not proposing official relations with the BJP but only to get acquainted with Narendra Modi who is very likely to be the next Prime Minister of India Nothing is lost by keeping an open mind.
Let us get to know Narendra Modi close at hand in London.
Meghnad Desai is a Labour member of the House of Lords
More from LabourList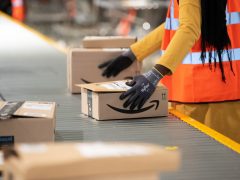 Comment
Our brilliant NHS and GP staff, scientists, lab technicians, nurses and volunteers are giving the whole country some…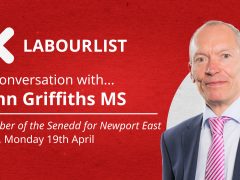 Video
Join us at 5pm on Monday, April 19th, for our latest 'In conversation with…' online event with LabourList…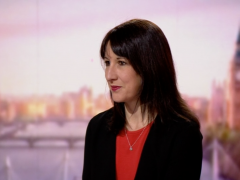 Video
Andrew Marr Show Rachel Reeves, the Shadow Chancellor of the Duchy of Lancaster who leads on Tory cronyism…