Earlier this week I argued that running a General Election campaign was a job for a professional campaign manager – and that's markedly different from the skillset of the average politician. If Labour is going to take on Lynton Crosby and Jim Messina, then we're going to need more than just the usual shadow cabinet faces.
Fortunately, it seems that some within this party heirachy seem to agree. On Wednesday I wrote that US campaigners Mitch Stewart and Tom McMahon were both in the frame to run Labour's 2015 campaign. Today, Patrick Wintour writes much the same in the Guardian:
Labour officials are also exploring whether Mitch Stewart, the battleground states director for the Obama campaign, or Tom McMahon, executive director of the Democratic national committee (DNC), would be willing to act as backroom technicians for the Miliband campaign. Labour officials regard Stewart as a huge talent and say they would have the funds to hire him.
And, as I wrote earlier this week, hiring Stewart might also mean hiring Obama's formidable National Deputy Field Director Marlon Marshall, who was over in the UK meeting party staffers just a few months ago.
But just as interesting as the are the names Wintour believes are moving into the frame to be the face of Labour's General Election campaign – Rachel Reeves and Owen Smith. Both MPs were elected in 2010 – and are therefore "fresh" and don't carry the taint of the government or the whiff of failure – and are more than competent media performers. Both can talk compellingly about the living standards crisis. Both are politically experienced but have had careers outside of parliament, and both have interesting views not just scripted soundbites at their disposal. Both are very loyal to Miliband. There are plenty of names from our initial list of potential election co-ordinators – produced in the hours after Tom Watson stepped down – who are still in the running for the role (Alexander, Coaker, Dugher) but Reeves and Smith are two strong additions to that list.
What is most pleasing though is that there seems to be a realisation in the higher echelons of the party that being the face of the campaign is entirely different to being an election strategist. None of the politicians mentioned have the skills or experience that McMahon or Stewart has in terms of modern campaign techniques. Whilst they may have some of the skills, that's not enough – you wouldn't expect a Vet to do open heart surgery and you shouldn't expect a politician to run a national election campaign. And whilst you might worry about a Labour politician going up against Crosby and Messina, that's not what a face of the campaign role would entail  – they'd be up against Grant Shapps, which is a far more appealing match up.
Leaving Stewart, McMahon, or even Bruce Hawker to worry about the fine details of strategy.
More from LabourList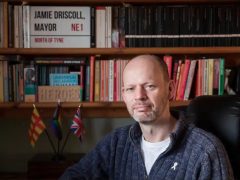 News
The Labour mayor for the North of Tyne region Jamie Driscoll has been blocked by the party from…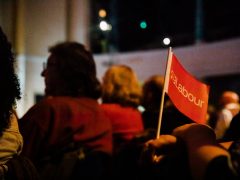 News
Labour Party membership has fallen by almost 170,000 since 2018 and by approximately 19,000 since last summer, despite…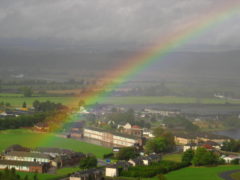 Daily email
Good morning. Parliamentary recess continues, so we thought we'd turn our attention to an under-reported story following the…