It's economy day at Labour Party conference, and Ed Balls plans to tell conference that he wants the OBR to asses Labour's manifesto costings. He is expected to say:
"The British people rightly want to know that the sums add up. So we will go one step further and ask the independent Office for Budget Responsibility – the watchdog set up by this government – to independently audit the costings of every individual spending and tax measure in Labour's manifesto at the next election.
"This is the first time a Shadow Chancellor – the first time any political party in Britain – has ever said it wants this kind of independent audit. A radical change from what's gone before, but the right thing to do to help restore trust in politics."
Yet the Tories have – for entirely political reasons – ruled out the OBR being used for this purpose. Presumably that's because if the OBR give Labour's budget a clean bill of health, the Tories won't be able to attack Labour's manifesto as uncoated, or talk about "black holes" in Labour's spending.
Balls has hit back at the Tories on the Today Programme this morning, saying that he doesn't believe that the Tories should be "playing party politics" with the economy like this – but unfortunately it seems that's exactly what they're doing, rather than letting the British people make an informed decision on the respective party platforms in 2015.
Balls will also reaffirm his commitment to maintaining overall Tory spending limits in 2015/16, and conducting a "zero-based" spending review to identify areas of "switch spending", saying:
"The government's day to day spending totals for 2015/16 will have to be our starting point. Any changes to the current spending plans for that year will be fully funded and set out in advance in our manifesto. There will be no more borrowing for day to day spending. And we will set out tough fiscal rules – to balance the current budget and get the national debt on a downward path.
"Of course Labour will always make different choices. We will combine iron discipline on spending control with a fairer approach to deficit reduction. And with our zero-based review – a review of every pound spent by government from the bottom up – Rachel Reeves and my Shadow Cabinet colleagues have begun the work of identifying savings so that we can switch resources to Labour's priorities.
"But we won't be able to reverse all the spending cuts and tax rises the Tories have pushed through. And we will have to govern with less money around. The next Labour government will have to make cuts too. Because while jobs and growth are vital to getting the deficit down – something this government has never understood – they cannot magic the whole deficit away at a stroke."
More from LabourList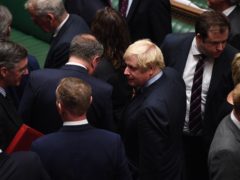 News
Special pathways outside of the normal procurement process were set up at the height of the pandemic to…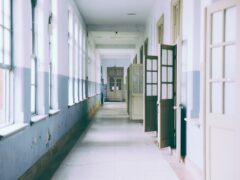 News
Kate Green has demanded that the government "urgently get a grip" as new analysis has revealed that students…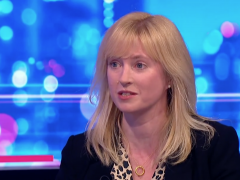 News
Labour MP Rosie Duffield has said the party needs to be "seen to be taking action – not…