Over recent years I've spent a considerable amount of time calling for politicians to do more to address the living standards crisis gripping our country. And I've watched with alarm as that crisis tightened its grip and the number of people in low paid work has steadily risen.  In London, 16% of working people are now paid less than a living wage – that's over half a million people mired in working poverty in one of the affluent capital cities in the world.
Behind the statistics are the daily struggles of people at the sharp end of a precarious, low-wage recovery. As a Labour Councillor in Greenwich I know and represent the people behind the percentages; families struggling with the cost of housing, skyrocketing bills and expensive transport as their household wages remain stubbornly stagnant.
Is it any wonder that we are becoming an increasingly stressed and anxious nation when more and more people don't know how to pay the next bill? It's no surprise either that more people are drawn to pay day loan lenders, high cost credit shops and loan sharks when their pay simply isn't enough to get by from one month until the next.
I recently met one working mum, Sandra, who works three different part-time minimum wage jobs to make ends meet. For Sandra and her family low pay comes at a high price. The increased travel costs of working in 3 different places a day cuts deeply into her modest pay packet. It also takes an emotional toll. Throughout the week Sandra barely sees her husband and they communicate largely through post-it notes. She never gets to help her children with their homework and they rarely sit down to eat as a family during the week.
There are hundreds of thousands of people like Sandra. They don't want the Earth – simply a job that provides some dignity and a fair day's pay for a fair day's work. If two of her three jobs paid a living wage she'd be able to give one of them up. As the seventh richest country in the world it's in our power and our interest to deliver it.
Ed Miliband has said he wants as many Labour councils as possible to become living wage employers. There are some who say that because times are tough for local government we shouldn't be entertaining things like raising wages. They're right about the severity of the Coalition's cuts to local government funding but wrong when it comes to paying a living wage. It's precisely because times are tough for the people we represent that we must do all we can to ensure our workforces are on a decent wage.  Fair pay cannot just be for the good times. Now is the time for more economic and social justice, not less.
Councillors up and down the country have shown real leadership in adopting living wages in the face of sharp reductions to grant funding. I am delighted that today the council on which I serve, Greenwich, becomes the latest Labour council to become an accredited living wage employer. It's an important first step but it's also important that the campaign doesn't stop here. We need to do more to encourage private employers – many of whom who can easily afford to pay higher wages – to join us and we need to take forward the idea of living wage zones.
Greenwich Council becoming a living wage employer is an important landmark for us locally, but it isn't the end of the process, just the beginning. My colleagues and I will continue to work across our borough, across London and nationally to end poverty pay. We do it for the millions of people like Sandra who deserve better and I hope that others will join us.
More from LabourList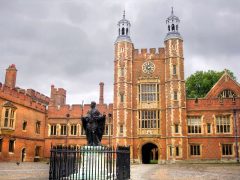 Daily email
No turn? Good morning. The i reported last night that Labour would ditch plans to remove charitable status from…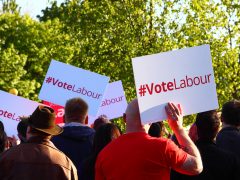 News
This year's Labour Party conference in Liverpool is one of the most hotly anticipated yet under Keir Starmer's…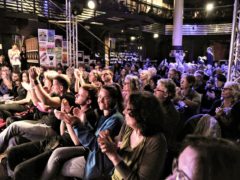 Comment
The rollback of Labour Party democracy continued this week with activists and unions now blocked from using conference…