At least 72 Conservative MPs and 65 Labour MPs have employed family members as staff and paid for them with public money, LabourList analysis of data released by IPSA shows. Some MPs, including Tory MP Nadine Dorries, have employed more than one family member. Nadine Dorries hired both her daughters at different points. One Conservative MP, Mark Pritchard, paid his wife £35,000 to act as his office manager despite reports that the pair are separating and are on icy terms.
LabourList have cross-checked and verified data published by the Independent Parliamentary Standards Authority with Guy Fawkes' list of politicians with family members on their staff and the register of members' interests in May 2013. Based on this data analysis, we can reveal that:
At least 72 Conservative MPs and 65 Labour MPs paid family members as staff.
At least 150 MPs out of 650 in Parliament (23%) picked relatives to be on their staff
Of the Tory and Labour MPs who paid family staff, Tory MPs paid relatives £27,416.04 on average, whilst the salary Labour MPs paid their relatives was £2,494 less on average, at £24,922.37.
Women MPs were far less likely to employ family members than male MPs. 130 of the 503 male MPs (25.8% ) in Parliament employed family members, whilst only 20 of the 147 female MPs in Parliament (13.6% )had relatives as paid staff.
Overall, the 72 Conservative MPs we have identified spent  nearly £2 million on family staff (£1,973,955) while the 65 Labour MPs spent £1,619,954 in total.
The public purse spent £4million on salaries for MPs' relatives last year, which is an increase from £3.5million in 2010-11.
As Guido Fawkes reports on his blog, the Committee on Standards in Public Life recently recommended that:
"MPs should no longer be able to appoint members of their own families to their staff and pay them with public funds."
But a Conservative cabinet minister's wife, Eve Burt, has hit back against public criticism of MPs' nepotistic choice to choose relatives as staff:
"My husband employed me 30 years ago. Should I have to defend myself every single day. Probably not,' she said to BBC Radio 4. 'When you read the newspaper reports it says "propping up personal household income". If it was anybody else it would say "working for a salary It infers that somehow we are not doing a job. I think it's done so much because it's very practical. They work odd hours, the hours have changed."
Her husband's constituents may not see it like that.
More from LabourList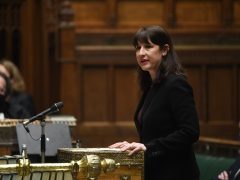 News
Labour has urged the government to close a "major tax loophole" in the windfall tax ahead of a…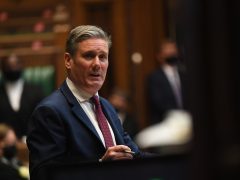 News
The Labour Party is preparing to make several significant policy interventions on the economy to combat the rapidly…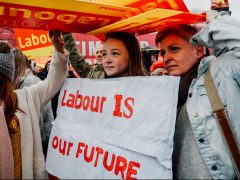 Comment
This summer marks the rebirth of a national Labour students organisation. Its predecessor, marred by factionalism and disagreement,…